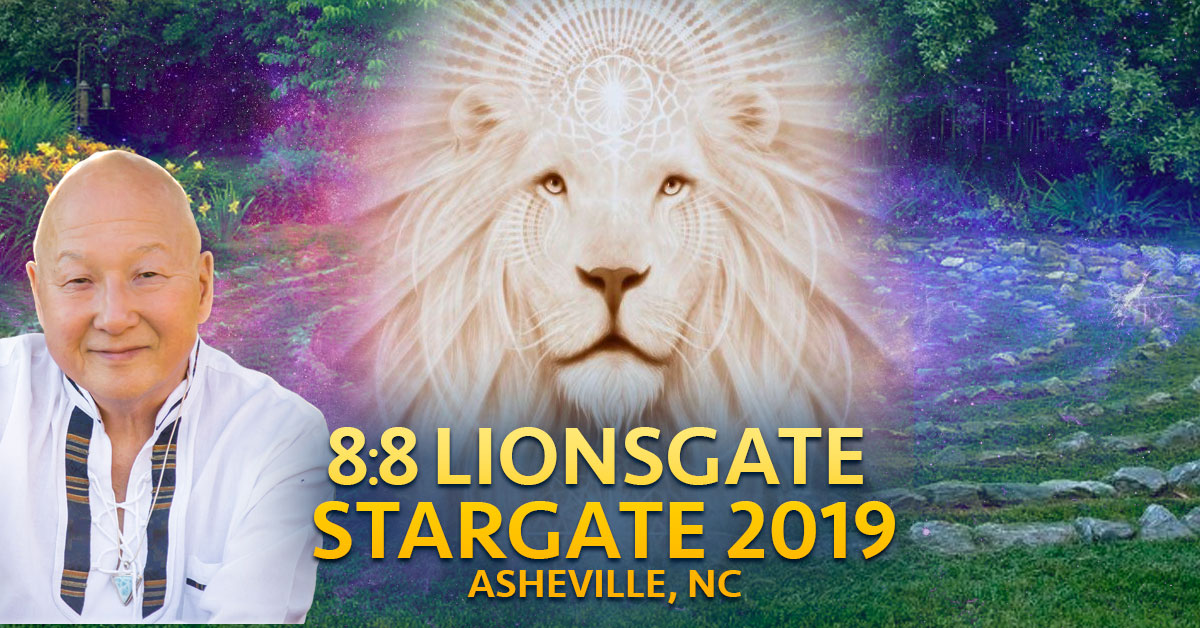 *Free lionsgate event in Asheville*

8:8 LIONS GATE STARGATE 2019
by Kenji Kumara, founder of Quantum Lightweaving
Thursday, August 8
7:00-9:00 pm
This is a FREE event.
Bring a friend
Families welcome
Opening for Quantum Acceleration
You are warmly invited to share in this annual 8:8 Lions Gate acceleration into expanded consciousness and the deepening of your embodied Presence. This is a FREE event for all who are ready to experience greater aspects of themselves in a loving and supportive atmosphere of Crystal Visions.
This gateway is an access point for the influx of cosmic level energies that are only given at this time of year from the star councils who oversee the evolution and ascension processes of humanity and Gaia.
The emergence of the divine feminine anchoring with the divine masculine and the releasing of old thought paradigms will be central to this spontaneous presentation. Your divine connection with your beloved counterparts will be enhanced and magnetized in divine right timing. Some of your divine level dna codes will be activated as will more of your healing and teaching codes.
Physical, emotional and mental shifts will be supported during and after this event. Many changes are possible in this sacred space of possibility. We, as a group consciousness, can create miracles of transformation as we gather in the NOW to create our NOW future. This 8:8 event is preparation for the 8:8 2020 Stargate.
A guided and recorded activation at 8 pm (8:8:8) will be transmitted according to the receptivity of the group. As we say, the more the merrier.
* A studio quality mp3 of the activation will be offered on a free will donation basis within 2 weeks after the event. We will have a sign up sheet at the display table for those interested.
This event is free.  Welcome Asheville!
Location:
5426 Asheville Hwy
Hendersonville, NC 28791
(1/2 mile S of I-26, Exit 44 and
4 miles E of Asheville Airport)