MAGIC AND MIRACLES (IN 12-D) FREE GIFT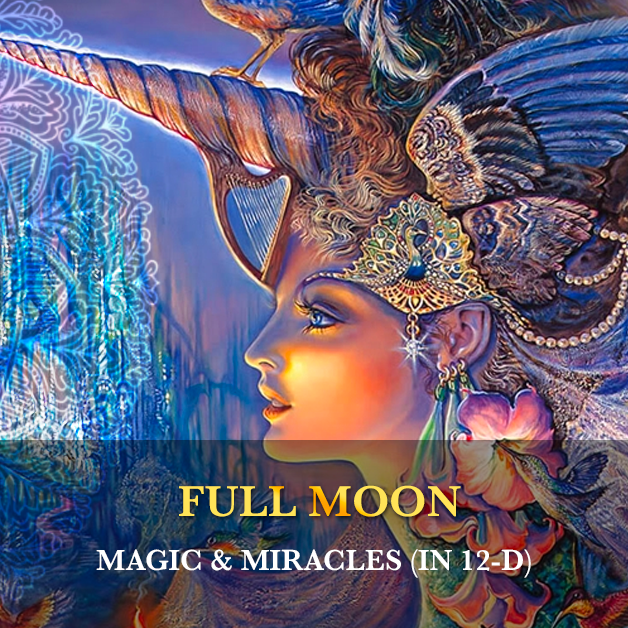 Join us for a fun Magic & Miracles hour. Don't you agree we all can use more Magic & Miracles in our lives and in the lives of our family and business associates. In this playful online event, we will tap into and play with the Realms of Magic & Miracles. We want it to be a surprise for all of you, so there will really be no regular description of the activation, since it will be spontaneous, made up on the spot, channel whatever comes through kind-of activation. Let's just say, come and play with the Unicorns, Cherubs, Dragons and Devas.
I AM FREE, I AM FREE, I AM FREE
Your ancestors, family members and pets are most welcome to attend etherically on the 5th-7th Dimensions. No Pay Pal user fees or pre-registration required. (comedy team!)
*This evergreen activation is ongoing until complete. Allow time for full integration. Drink water.
For maximum brain effect, listen with headphones or earbuds and listen often as needed.
Notes:
A full moon is a sign of completion. That is, whatever you have started will be completed. A full moon symbolizes a release. It is a symbol of freedom. The universe is opening your eyes to see the world around you, and giving you the freedom to explore the world. A full moon symbolizes a release. – Angelical Balance
Enter your email address below to receive this activation meditation!