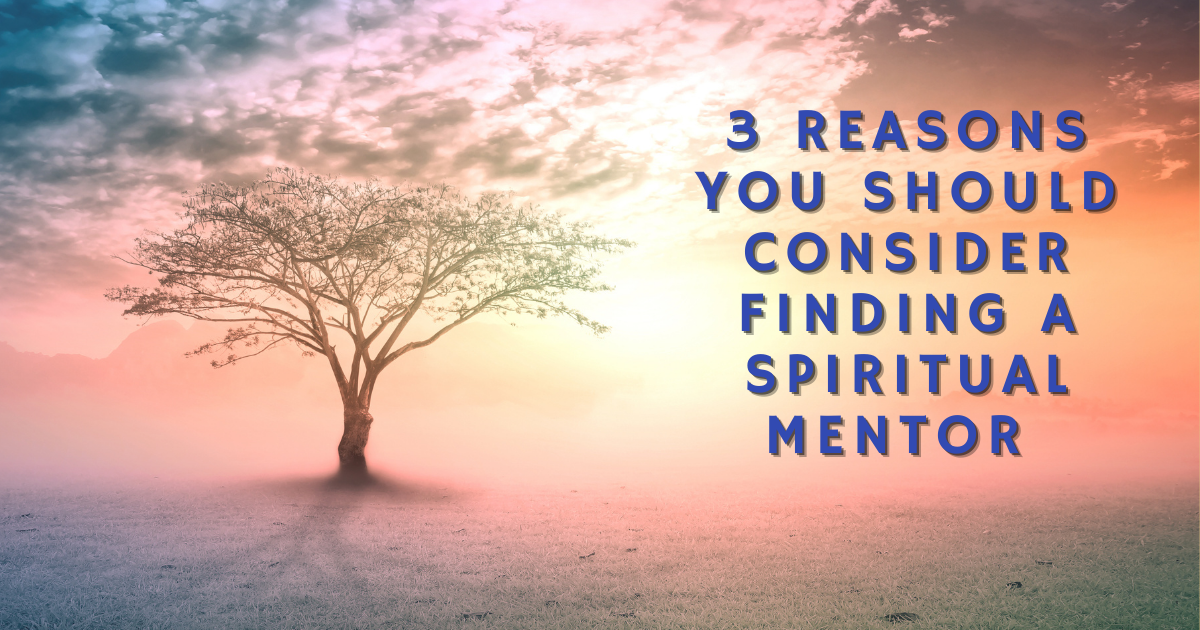 Many people on the planet right now are feeling an urgency to step fully into their higher purpose and to make a difference in the world. If you are undergoing an advanced spiritual awakening process, you are probably asking some serious questions, such as…
What is my soul contract?
What are my soul gifts?
What are spiritual signs that signify my role in the New Earth awakening?
How can I find answers to my questions for spiritual direction?
How do I go about finding a spiritual teacher?
Am I ready to take my spiritual awakening to the next level and how can I do that?
How can I make a difference in the world?
What are the tools for communicating with higher self/creating higher self connection?
A spiritual mentor can provide tools and techniques for answering these questions, which can open doors to a more fulfilling and rewarding life.
Why Having a Mentor Is Important for Overcoming Uncomfortable Symptoms of a Spiritual Awakening
One of the strongest cases for spiritual mentorship is that it can serve as a fast track for identifying and healing blocks to spiritual growth and personal development. It's easy to get "stuck" in some of these blocks without the assistance of a mentor.
Some spiritual blocks are:
Ancestral trauma.

Enmeshment in relationships

Enmeshment in families

Difficulty honoring your spiritual gifts

Uncertainty about how to find your life's purpose (your TRUE purpose), and attain your highest potential
In my work as a spiritual mentor, a piece of the work can also be facilitating quantum healing on a deep level. I help people identify spiritual growth signs and opportunities, and to use ALL their life experiences to discover and develop the radiant soul that dwells within them. The tools and techniques I use can help alleviate spiritual awakening anxiety by allowing clients to quickly identify and work through challenges like those listed above.
How Spiritual Mentorship Can Facilitate Personal Healing Through the Process of Spiritual Awakening
At this stage of human history, most souls are carrying generations of ancestral trauma. This trauma manifests in our family of origin, and when it is not addressed and healed, it can result in self-destructive patterns that are not conducive to spiritual growth and development. It can also impair our ability to form thriving relationships and experience true intimacy.
I assist people in healing the emotional wounds of childhood and past life trauma through guided meditations and other mind-body techniques that help identify where this trauma is stored in the body so it can be healed and released. I help wounded spirits work through their fear of intimacy and learn how being vulnerable is actually a spiritual sign of strength and courage.
Another important step in the process of overcoming past trauma is the unblocking of natural telepathic abilities. Childhood trauma and abuse can shut down our connection with source energy, which disconnects us from our natural higher-level functions. Abilities that have been called "extra-sensory" are really natural abilities that have simply been shut down by trauma. When these abilities are restored, we are able to forge deeper, more authentic connections with others.
I help people to uncover unconscious fears regarding deep, meaningful relationships. We review past intimate relationships/marriages and examine where they got stuck… where the flow of Oneness became blocked. From there, I assist them with methods such as creative visualization to manifest the kind of relationships their soul is longing for. I give them permission (and help them learn to give themselves permission) to form real connections and to work through challenges with patience, grace, and self-love.
How Spiritual Mentorship Helps Build Confidence to Teach and Guide Others Through the Process of Spiritual Awakening
It is so important for the emergence of the New Earth consciousness that the radiant souls who have incarnated at this time to bring planetary healing discover their destiny and purpose. As a spiritual mentor, I strive to quicken this process. I find great joy in helping others prepare for this rewarding work. My goal is to empower future visionaries and wayshowers in a BIG WAY to discover the deep well of inner knowing through the creation of their own spiritual guidance system.  I create a sacred quantum space where profound soul activation can occur. Some of the tools I utilize to create this "lightworker sanctuary" include:
Wisdom teachings of ascended masters

5D energy/quantum energy

Guided meditations for accessing Akashic Records

Communications with the galactic council of elders

Structural correction of light bodies and higher chakras

Relaxation response induction

Spiritual connection through guided empowerments
These tools and techniques help to strengthen the mind-body connection and initiate a quantum-level inquiry designed to elicit answers from the depths of sub-conscious Akashic knowledge. Through them, I am able to reflect back on thought leaders and wisdom keepers their innate gifts of teaching and mentoring. In this way, their soul gifts are revealed directly from the depth of their own spiritual heart.
If you feel called to be a spiritual teacher or mentor, I encourage you to take steps to heal your spiritual and emotional wounds and develop the natural spiritual gifts you have within you. You have incarnated on the earth plane at this time in history to participate in the healing of humanity and the planet is ready to receive your gifts.