Awaken Your Higher Consciousness
The Door to Higher Dimensions Can Be Unlocked and Your Keys Are Within…
For the Old Souls who are ready to step into the path of initiation to manifest as a divine creator and as a clear and perfect channel for your teachings that you are here to bring to others right now…
To the indigos, rainbow warriors, life coaches, therapists, authors, mothers, artists, energy workers, change agents, etc. You know who you are! This is your opportunity to evolve your practice and teaching approaches to the next level in the planetary ascension work and service to humanity. 
This program is open to all who resonate with these words…
Do you want to unleash your ability to…
🌌
Lift the Veil of Forgetfulness Fully?
🌌 Access Your Higher Self and Higher Consciousness More Than Ever Before?
🌌 Ignite Your Divine Sovereign Power of the Who You Truly Are?
🌌 Receive Tools That Will Serve Your Highest Good?
🌌 Unleash your ablilty for understanding how to use quantum flow in your everyday life
ACCESSING HIGHER REALMS IS GETTING EASIER AND EASIER IF YOU USE THE RIGHT KEYS…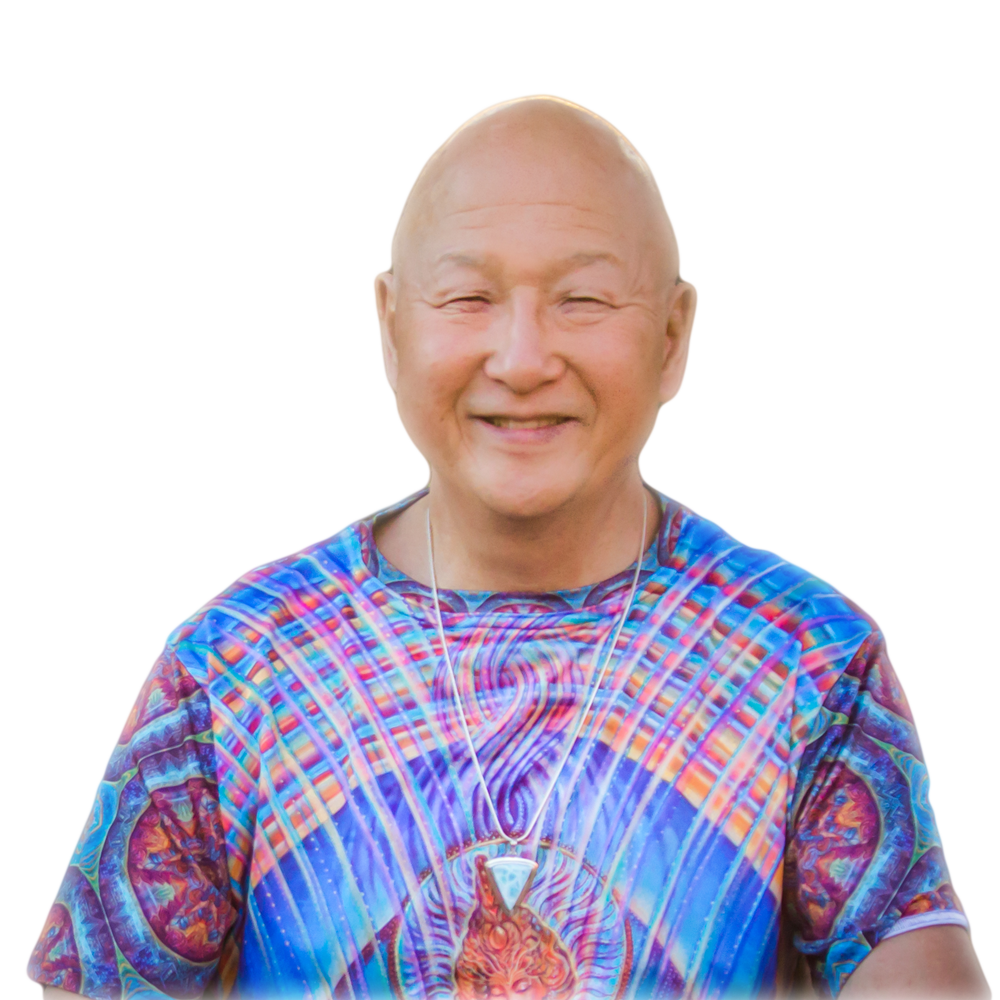 Message from Kenji
Hello, Fellow Initiates! Let me share how I serve you in this program…
The window of time is open, and so this is the time to plant the seeds for your spiritual mission here on this planet. Unlock the remaining aspects of Who You Truly Are.
The 12D Doorway can be unlocked and is the time for receiving direct guidance for accelerating your ascension pathway and emergence into the New Earth matrix. I offer in this program both an individual and group healing experience that will continue in your dreamtime or when you meditate/pray between our sessions together …
You will learn experientially through interactive dialogues in a sacred space that I will create for us all. I will bring in the highest ascension guides as to how to program your Energy and Light Bodies and learn how to evolve your spiritual anatomy and energetic hologram. We will open the pathway to the Christ Templates and allow you to trust fully in yourself and in your ability to receive.
After this journey together, you will:
✨ 
Have a more integrated quantum connection into your own system of expression and presence
✨ Have less stress and anxiety in your personal life
✨ Unlock the final pieces so that your private practice or business will begin to flourish with new ideas, clients, and support
✨ See that your body will begin to heal from stress, and you'll feel more at peace and in love within and without
✨ Unlock the final levels of Self-Mastery
Hope to see you in the program!

The Journey This Program Will Take You On…
✨ Gain access to the higher dimensions via the 12D doorway (you have the keys within you, be guided to unlock them fully!)
✨ Accelerate your ascension pathway by unlocking your mastery and all levels of higher consciousness (in new ways!)
✨ Unlock illumination and clarity as a free and Sovereign Divine Creator
✨ Connect to your Higher Self more powerfully while shedding the old thoughts that no longer serve you
✨ Integrate further into your quantum connection of your own system of expression and presence
✨ Ignite the ability to move into a more embodied state of being with less stress and anxiety in your life
✨ Unlock the final pieces to take your practice or business to the level where you feel it can flourish with all the new ideas, clients, and the support you desire
✨ Unleash and awaken your innate ability to heal from stress, and feel more at peace within so that the external world doesn't affect you in the ways it used to
✨ Unlock the final levels of your Self-Mastery of your physical, mental and energetic bodies to navigate any changes from now on (become the center of the storm!)
✨ You will learn how to navigate the many dimensions of consciousness with intent and purpose, and to connect with your Soul Group – your administration and support team!
See What Others Are Saying About Working With Kenji:
Far from here it feels that Source resides, but time spent with Kenji brings everything into focus for alignment, which he did with clarity and compassion. Issues that felt they eroded at the fabric of our existence were dissolved into awareness. Kenji is an incredible being who supports us while we explore territory we'd normally avoid or fear. I found that as he masterfully managed the whole group for each session, he always maintained a state of kindness and gentleness as he addressed a wide range of experiences and always delivered the guidance in perfect timing for each of us.
Kenji Kumara is one of the most wise and endearing teachers that I know. Kenji is a beautiful soul with a giving spirit and he goes above and beyond in all of his work. He is a transdimensional healer and practitioner of frequency healing and Kenji's meditations help transport participants to other realms and bring back love, joy, peace, harmony, and information from the unseen into the seen. If you are looking for wise counsel, healing or transformative experiences, I highly recommend Kenji Kumara and his work.
What You'll Get and How the Program Works:
Join the 4-Month Journey starting on:
February 2023 – May 2023
Feburary: 1st, 8th, 15th, and 22nd
March: 1st ,8th ,15th and 22nd
April: 5th, 12th, 19th and 26th
May: 3rd, 10th, 17th and 24th
Classes, Q&As and More!
Join Kenji 6:00-7:30 pm ET (USA)
HERE IS WHAT YOU GET:
✨ 8 RECORDED THEME CLASSES – 1ST AND 3RD WEDNESDAYS. VALUED AT $2,000
✨ 4 RECORDED Q AND A SESSIONS – 2ND WEDNESDAYS. VALUED AT $1,000

✨ 4 RECORDED GROUP MENTORING SESSIONS (1:1 INTERACTIONS) – 4TH WEDNESDAYS. VALUED AT $1,000

✨ A TOTAL OF 16 90-MINUTE ZOOM MEETINGS WITH INTEGRATION ACTIVATIONS

✨ A TOTAL OF 24 HOURS OF QUANTUM MENTORSHIPS: MEDITATIONS, ACTIVATIONS, MANTRAS, VISUALIZATIONS, DOWNLOADS, GUIDE WORK, Q & A AND 1:1 WORK PLUS NIGHTLY WORK WITH THE MASTERS AND ANGELICS, PLUS WEEKLY FEEDBACK FORMS TO SUBMIT

YOUR BONUSES:
✨4 EDITED MP3 INNER CIRCLE CONCLAVETEMPLE MEDITATIONS FOR MONTHLY MEDITATIONS. VALUED AT $120

✨ DRAWING FOR 1 FREE 60-MINUTE RECORDED ZOOM HEALING SESSION PER MONTH FROM THE LIVE GROUP. VALUED ST $150
 Program Total Value:  $4,270.00 (USD)
1 FULL PAYMENT OF $2,000.00 (USD)
-OR-
 4 PAYMENTS OF $500.00
$500.00 (USD) will be billed on the date of purchase each month for 4 months. No service fees

.
JOIN AWAKEN YOUR HIGHER CONSCIOUSNESS NOW!
***Kenji's Money-Back Guarantee***
If you are not completely satisfied after 3 months from the completion of the training, I will happily refund 50% of your tuition via credit card or Pay Pal.
THEMED CLASSES INCLUDE THE FOLLOWING
1st class: MASTERING YOUR CHAKRA SYSTEM
From Kenji's perspective, you will receive the activation and presentation of a 12-Chakra System as there are certain levels of mastery of the "body grid" system that can unlock the 12 dimensions. These are part of the key systems that will be discussed in this program. You will receive a recalibration for more health and balance to move away from feeling "off kilter" to becoming more balanced.
2nd class: RECONSTRUCTING YOUR SHIELDS
In this class, we'll explore protection so that you will know how to be protected from interference on all levels; physical to subtle levels.
3rd class: ACTIVATING YOUR BRAIN POWERS
Activate your brain powers through guidance to activate the messenger part of your DNA (which is called rNA) and energetically explore the "etheric" brain. Unlock the work that you're here to do! The keys utilized will be through the power of the consciousness (through the aspect of what we call "mind" or "brain") to make great change happen for transformation.
4th class: ALIGN YOUR HEART
Use the 3 major rays of creation that enfold our spiritual heart center and awaken hidden consciousness of your willpower and the heart's intelligence. We will work with Sanat Kumara and the Flame of Venus.
5th class: ALIGNING AROUND LOVE AND COSMIC CONNECTIONS
Work more with the forces that have gone unnoticed and clear your channels for more open telepathy and receiving more of your I AM presence and knowing. Kenji will guide access to your rainbow light body, which is the 144,000 rays of light.
6th class: CREATING DIVINE FLOW IN YOUR EVERYDAY LIFE
Resetting your mind-body axis and still point to divine flow and balance using the power of Elohim consciousness. 
7th class: HIGHER CONSCIOUSNESS CONNECTION
Weave the 3 threads that connect to the etheric body that will touch on these aspects: Consciousness, Life, and Creativity. This balances the personality, soul and what we call the "I AM" Presence as one, whole being.
8th class: SACRED WOMB SPACE (MEN & WOMEN)
Work with the Chrism prism energy and the "crystal palace" in the brain and dive deep into the power of the solar plexus and sacred womb space to access more information and unlock levels of mastery and service.
Areas of Q&A and Group Mentoring may include the following:
Q & A and Mentoring – 1st Month: Decompressing the personal and planetary veil: Collapsing the perceived Illusion of limitation, unconsciousness and forgetfulness. 
Q & A and Mentoring – 2nd Month: Power of presence (and quantum time): Holding Stillness, Focus and Intention  in teaching, communicating and holding empathic support   
Q & A and Mentoring – 3rd Month: The power of the Word and making declarations: Tapping into and becoming the initial creative urge and First Light & Sound
Q & A and Mentoring – 4th Month:

 The power of singing and song accessing and becoming  higher conciousness in a practical way that maintaines spacial integrety and balance
The Door to the Higher 12 Dimensions Can Be Unlocked and Your Keys Are Within…
Kenji's mentorship programs are incredible and illuminating 'bootcamps for the soul' that journey into discovering the multi-facets and multi-dimensions of the TRUE Inner Self! Kenji is a Master energetic 'Quantum Lightweaver' and true gift to the world in his full commitment to giving and providing us instantaneous, group and individualized 'one-on-one', support. Kenji provides additional expansive life tools for continued self-discovery and soul introspection that are forever lasting.
I feel truly blessed to have found Kenji and I highly recommend his programs for those seeking to invest in themselves and are willing to 'dig deep' in order to 'awaken' into their highest and most authentic path.
Kenji's method is out of this world with modality and all the results of his healing. His current profile doesn't begin to represent the mastery that Kenji exhibits in his work. He was the first Master that made me able to feel energy. Now, when I listen to him teach, I still remember why I am such a fanatic. He is eloquent, unabashed, and so knowledgeable with such a remarkably smooth and relaxing voice that turns his meditation into medication. I am on this path, thanks to Kenji and other light weavers.
Kenji's Guest Guides Within Each Class Session May Include:
→ Christ Counsel
→ Kumara Dragons (Angelic)
→ Unicorn Group (Angelic)
→ The Magdalene Energy & Council Of The Rose
→ Arcturian High Council
→ Metatron and the Group of 16
→ Arcturian High Council
→ Sanat Kumara
→ Elohim Group
Kenji Kumara is a visionary and pioneer in the field of energy consciousness. He works as a transformational messenger, reaching and guiding people from every corner of the globe to New-Earth Consciousness and personal and planetary ascension. The results have been profound with many who have overcome major difficulties, others who've experienced transformational change and multiple consciousness shifts – and the best part is that it's experienced effortlessly with Kenji's style of ease and grace.
Known for his unique ability to guide people into deep meditation with his gentle activations, he keeps it simple and effortless as the doorways to source connection are opened, the I AM God self invoked and in a loving manner people are shifted into higher-awareness and self-mastery. It has been his personal joy to help people understand their life's purpose and claim their true destiny.
I would like to take these experiences and show others how great it feels to belong and share in a less "therapy-like" environment. Isolation (even self-imposed) is never as "rich" as this feels when you are doing self-discovery work. I wondered what 'self-mentoring' meant in your website – now I know as I write this ha-ha THANK YOU.
I had high expectations on joining his group training program. Participating in the course has far exceeded my expectations. Kenji did an integrative meditation that became an important part of my self-directed homework. The net result has been more Presence, more of my true self to be present in all my interactions, with people and with sunsets. The unexpected bonus arrived two days before the final class:  I awoke that morning with an extraordinary feeling of Peace, a sense of stillness and appreciation (for life, for me, for you, for the Earth, for everything) that I could bring to the final class and that continues even now, to manifest in and through me.
I found the group experience to be wonderfully comforting and inclusive, and a safe place of free expression and trust. Kenji, you really shine as a teacher/mentor/guide to us all. Being able to 'hear' what is underneath everyone's words and help to make us aware of the connection that we all have together is truly remarkable. I am amazed and humbled how so many others are experiencing similar energies that may just have a variation in storyline.
What are you waiting for?