A QUANTUM RECALIBRATION RETREAT IN ASHEVILLE
– The Journey Beyond –
Into The Bliss Zone with Kenji Kumara, M.A.
15 Activations + Bonus
5.5 Hours of MP3 Audio
Recorded at Om Sanctuary 
Asheville, NC - Recorded September 23-28, 2019

FALL EQUINOX Begins September 23
Now is the moment to make your move – even a small one – toward the life and expression of Love and creativity which you truly are. No More Waiting.
This Gateway is your red carpet!!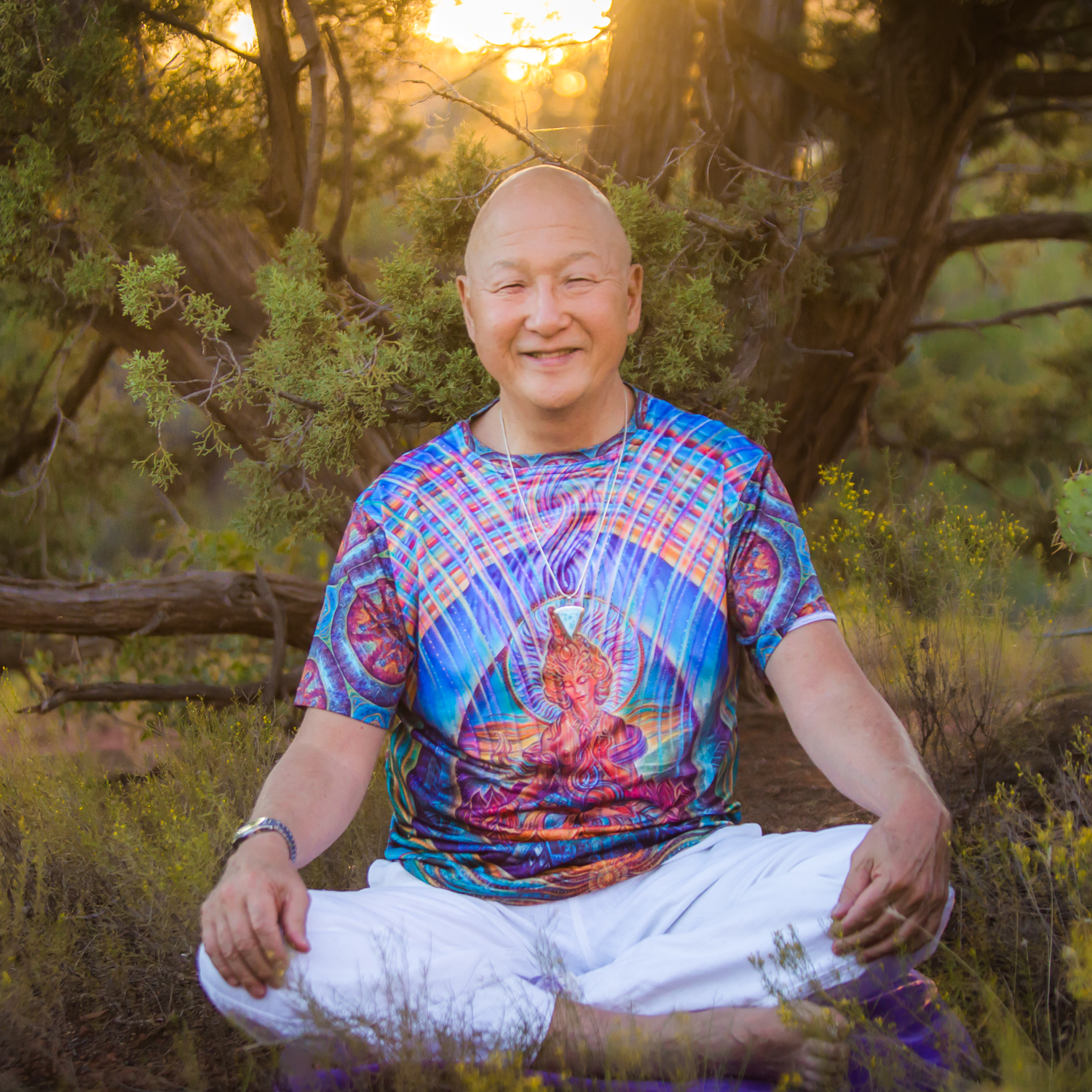 So much moving and shaking energetically & the energy is fully ripe for us to make some serious ascension moves together!!! You Ready? OK then accept my invitation to my upcoming Asheville Quantum Recalibration Immersion Retreat,This is the first retreat I have ever done in Asheville, my brand new home. 
The initiations and attunements in this Quantum Recalibration Immersion Retreat are designed to EXPAND, EMPOWER AND ENLIGHTEN YOUR BODY & SOUL, as well as to assist Mother Earth in her ascension process. Come and let the work do the work and at the same support our beloved Mother Earth. The local vortex and the celestial alignments are sure to make this Quantum Recalibration Immersion Retreat a magical, miraculous, powerful and unforgettable experience for all who attend. 
So I ask you ~ 
ARE YOU READY to free yourself from pain wherever it is stored in any of your bodies? 
ARE YOU READY for a full and magnificent transformation?
ARE YOU READY to stand in peace, compassion & love in spite of the great cultural & world changes afoot?
ARE YOU READY for more joy and blessings?
ARE YOU READY TO BE FREE?  
Are You Ready To Awaken To New Possibilities?

If so, this Meditation And Healing Retreat is for You!
Interview with Kenji Kumara
Kenji has been invited to bring his unique healing gifts to Asheville. He brings with him 50 years of experience in the consciousness and healing arts and will facilitate a 6-day Immersion at Om Sanctuary where you will get to experience his signature activations, group exercises and mini wave collapses. His presentations are always spontaneous as he weaves the Quantum Light energy to each attendee according to their ability to trust and receive. Kenji brings a creative blend of humor (the comedy team), inspiration and illumination to his Quantum Lightweaving® work.
The call goes out to all those that are ready to receive their next level of awakening – Empaths, intuitives, animal communicators, entrepreneurs, energy workers, therapists, counselors, academic teachers, massage and yoga teachers, new millennial parents, corporate managers, visionaries, holistic doctors, nurse practitioners and leaders in their field and those awakening to their destiny.
In this beautiful Immersion into the Quantum Field you can awaken to the many new possibilities Source has for you. You will also have the opportunity to:
Embrace the fullness of your Being

Embody all that you are in Spirit

Embrace your true eternal Self, your true nature

See yourself as the divine Being that you are

Gain clarity on your life purpose and what more is possible for you.
This retreat will be an interactive experience, both personally and collectively. Kenji will hold the sacred space for transcendence, transformation and awakening into what more is possible for you supported by the Realms of Light and Love. Your participation in this Retreat activates an invitation to your ancestors, family members and your team of guides and angels to participate and receive the very same gifts of Spirit; your healing also heals your lineage ~ past, present and future. Powerful Stuff!
In this Retreat you will also personally experience Kenji's signature activation and will have the opportunity to:
Release the limitations of your mind

Release physical tension in your body 

Release family entanglements

Release ancestral burdens

Release early childhood trauma and birthing pains

Gain control over empathic over-sensitivities
You will have the opportunity to up-level:
Your innate wisdom, knowing and intuition

Your consciousness and the expression of your talents and gifts

Your ability to manifest that which you seek the experience of

Your DNA capacity
The Journey Beyond: A QUANTUM RECALIBRATION RETREAT will include:

Daily meditations and energetically infused activations

Shakti-pat Blessings, the transmission or conferring of spiritual energy directly channeled from Kenji to you

The opportunity to be heard, to share and dialogue with the Retreat Soul Group

Healing and goal-setting exercises

Integrative breathing and visualization exercises

Journal writing

Mini Wave sessions

Sacred nature hike where we tune into your animal guides and the nature spirits and devas

Infusion of essential oil formulas before meditations
The activations you will experience at this Retreat will center around and hold the opportunity for you to:
Let go of the mental mind egoic chatter and BE

Access God's idea of you and your place in the cosmos of the Universe

Free your Will to respond to the truth and light of you

Receive and respond to your Divine gifts

Realize once-and-for-all that fear is an illusion

Receive what more the Universe has for you rather than work for it

Shift dis-ease and sickness by releasing the underlying trapped emotions out of which they are born

Know that all lessons are gifts

Be who you truly are with ease and grace
Your willingness to open and receive the all that is given and flowing in each moment of this retreat determines the depth of your experience. To give you a hint of the depth of transformation available to you in this Retreat, here are some of the long-term effects other retreat participants have experienced in Kenji's retreats since 2007:
Less stress and more peace

Opening to their natural talents and abilities

A greater sense of Self 

More love and compassion in their relationships

Openings to possibilities that they thought were out of their reach

A blissful connection with Source

A sense of oneness and connection with the God Presence

Heightened states of awareness

Pain disappearing from their body

Chronic stress patterns dissolving

A greater capacity to love oneself

An enhanced appreciation for life

Obstacles suddenly disappearing

And miracles unfolding and continuing months and years after the Retreat.
Your Registration for The Journey Beyond: A QUANTUM RECALIBRATION RETREAT includes these bonuses:
Edited studio-quality mp3s of all the signature activations valued at $700
Navigating Through The Chaos, 4 Part Online Series valued at $179
2018 Online Moon/Special Events mp3 Bundle valued at $177
Optional Pre and post retreat recorded one-hour phone sessions for $188 valued at $250
Free POST RETREAT Q&A — 90 MIN recorded post event group call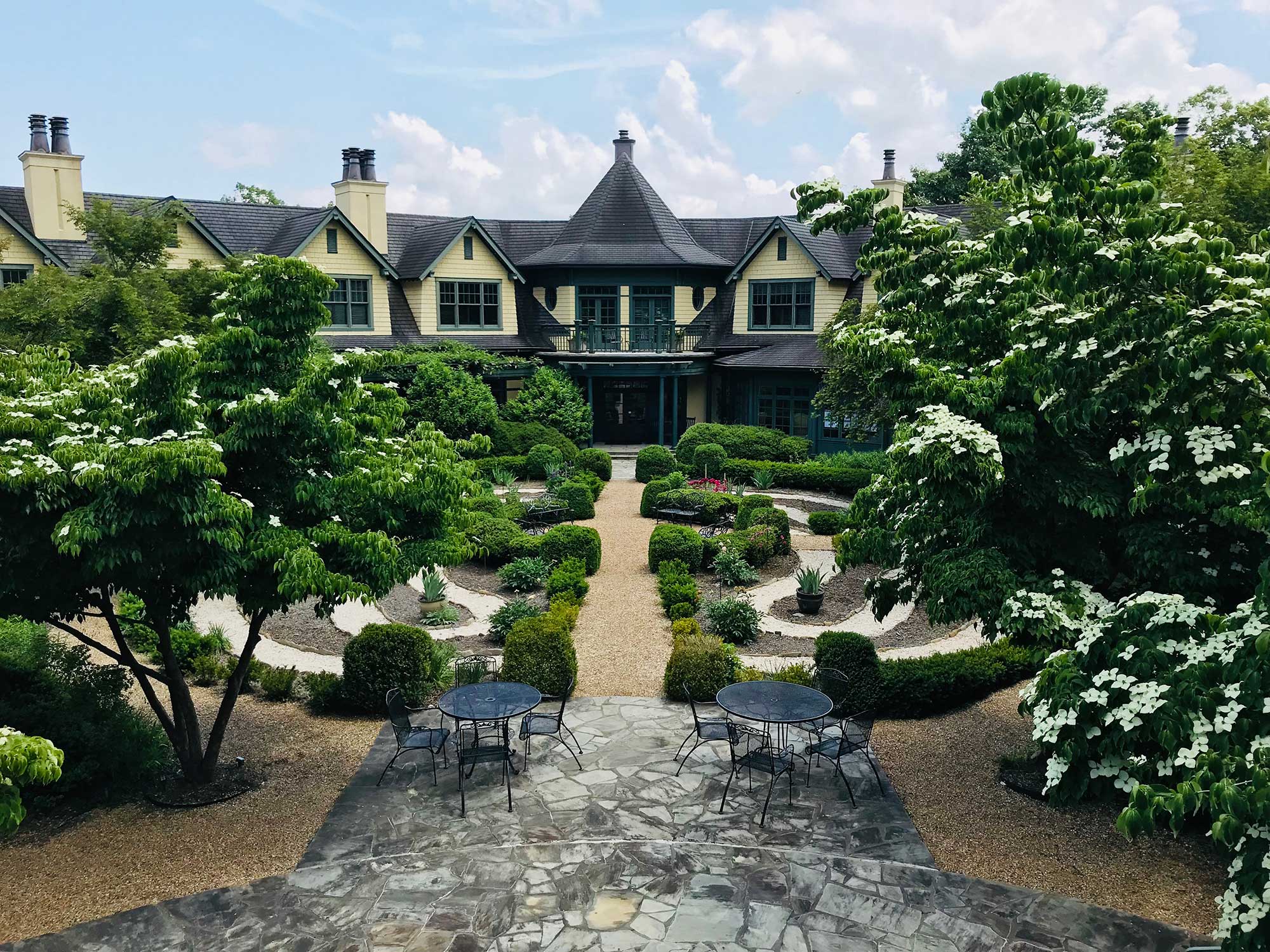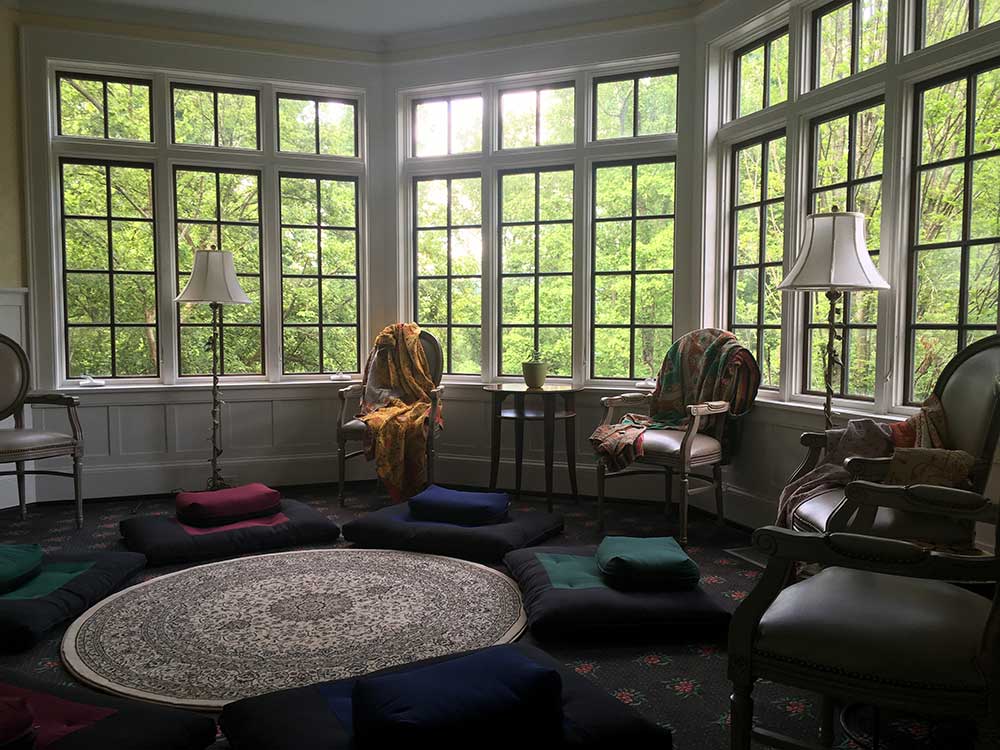 Om Sanctuary
87 Richmond Hill Dr.
Asheville, NC 28806

A beautiful 54-acre mountain retreat center in Asheville, North Carolina to learn, explore, seek wellness, experience mindfulness and bring balance to your body, mind and spirit while surrounded by nature.
Om Sanctuary's Website – https://omsanctuary.org
There are various spa services you can sign up for, including deep tissue massage, aromatherapy, energy balance, and more.  See the full menu here
Yoga is available Tuesday – Saturday morning.
All guests have access to the contemplative destinations: the Serenity Garden and Waterfall, the 41 woodland acreage with a Tranquility Trail and the Renewal Center. The common areas are cell phone and electronic free zones (Wifi and cell phone use are available in designated locations). To provide the best allergy free environment, OM Sanctuary is a pet free and smoke free campus. While visiting OM Sanctuary, you are encouraged to take the time to:
Explore enriching holistic educational opportunities

Disconnect from your modern devices to reconnect to yourself

Quiet the mind and visit our meditation rooms

Connect with your natural rhythms and nature

Deepen your daily routines with mindful living practices

Improve your sense of well-being

Rest, renew and rejuvenate through wellness offerings

Connect with other like-minded people or the solitary aspects of yourself
Om Sanctuary Contact Info
Phone: 828-252-7313
Email: info@omsanctuary.org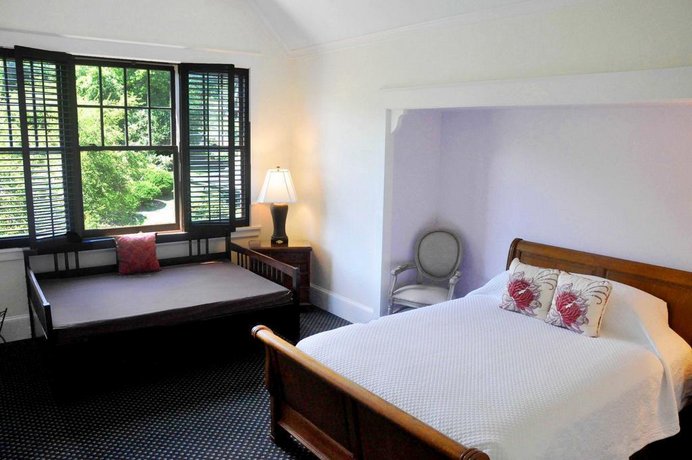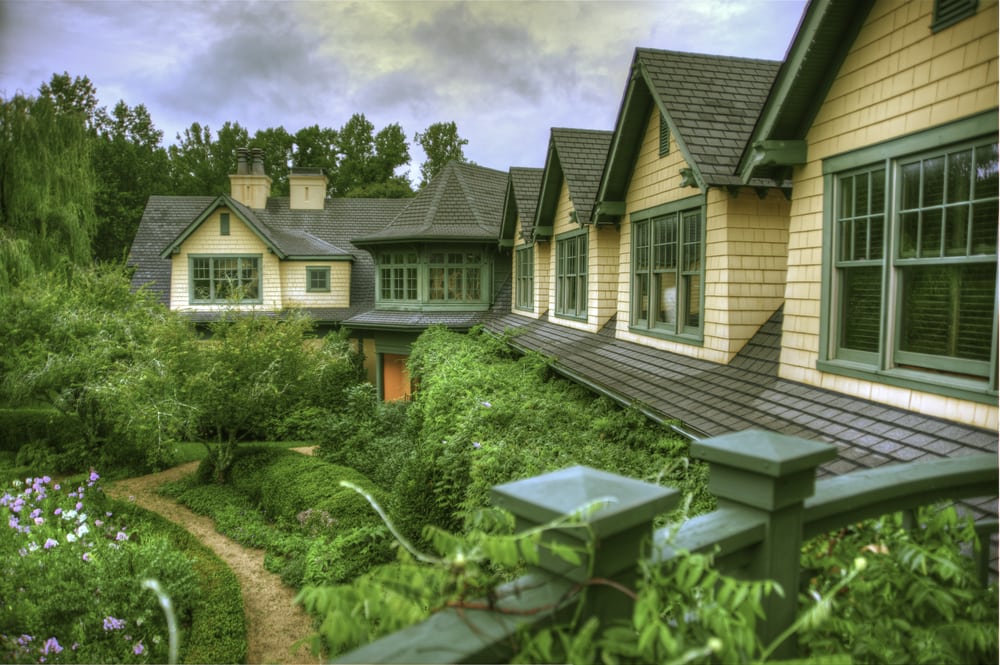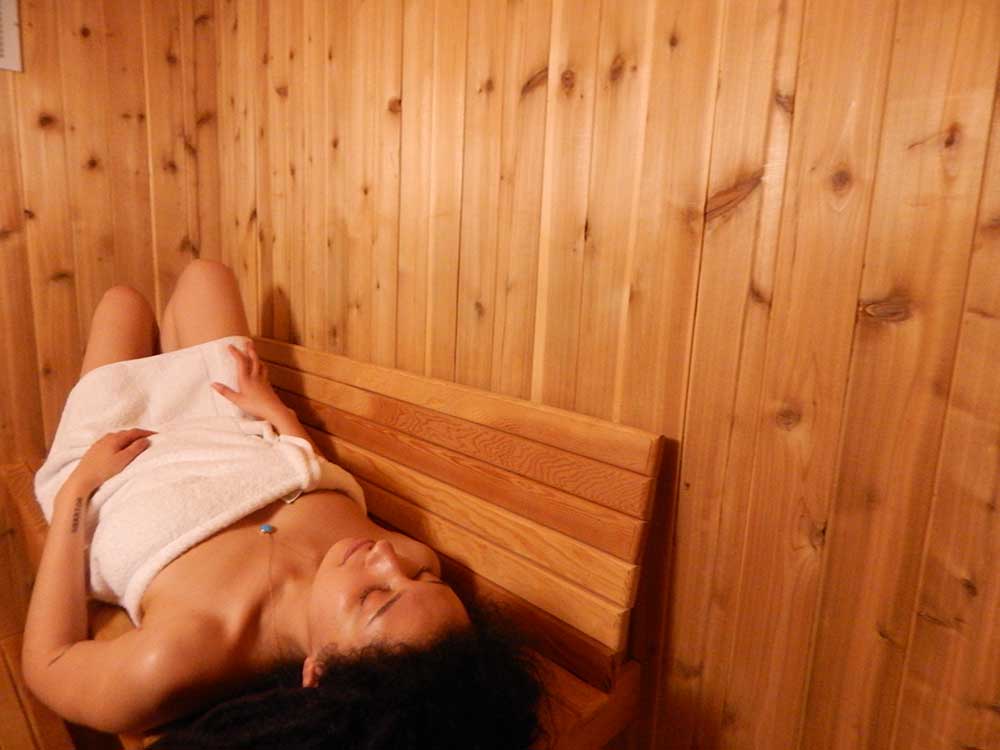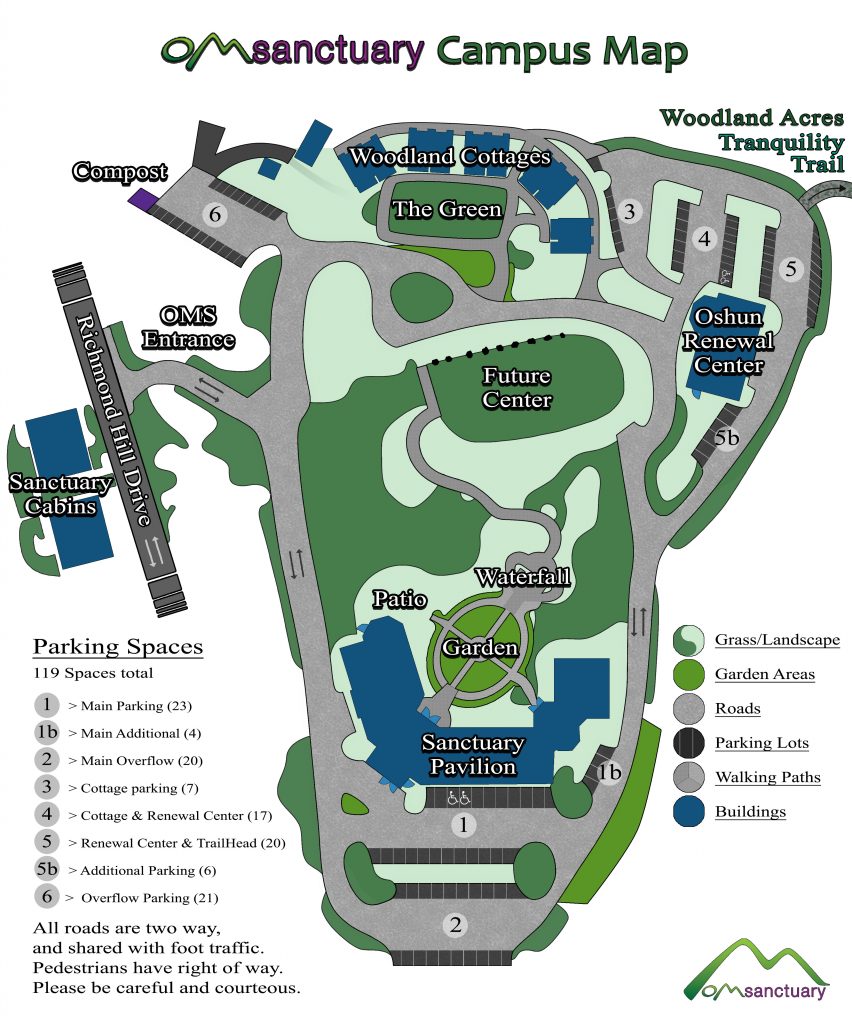 Are you ready to experience...

Inner peace and calm…
Trust and empowerment…
Inner guidance and direction…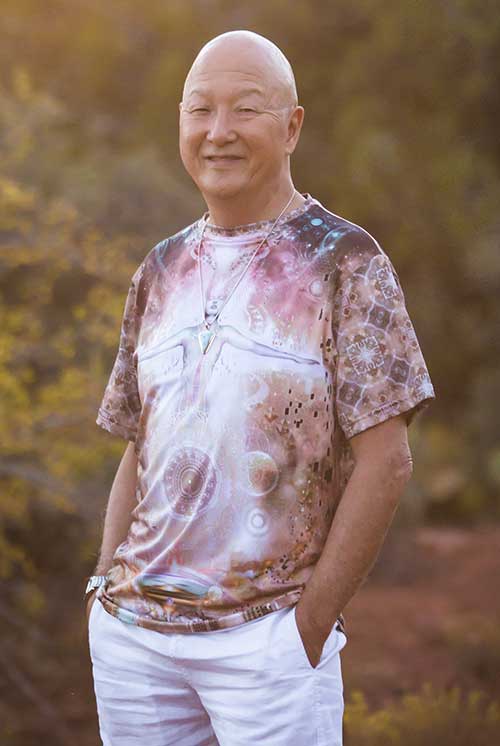 Kenji Kumara is a Channel for ascended energies, Spiritual Catalyst, Creator of Quantum Lightweaving & Sedona Vortex Activation and has dedicated his lifelong spiritual journey to the exploration of the Quantum consciousness field. He has integrated spiritual psychology, medical hypnotherapy, holistic education, trans-personal counseling and the transformational healing arts into his practice of Quantum Ligthtweaving®.
Kenji is a leading-edge visionary and pioneer in the field of energy consciousness. He works as a messenger helping to guide people from every corner of the globe into New-Earth Consciousness and understanding of their spiritual potential. He lives a normal life and teaches without boundaries and categorization.
Kenji is, at heart, an esoteric philosopher and one who studies the "Science of the Soul", and provides insight into the nature of Consciousness and the energies behind Creation and the laws of Manifestation and Healing.

Kenji acts as a bridge to the quantum, a catalyst, initiator and activator for those ready to spiritually awaken and emerge. He is a dynamic keynote speaker and offers his Sedona Vortex Activations™ and Joyful Soul Immersion retreats in Sedona.
Kenji empowers illumination through trust and liberation, igniting joyful connection.   Known for his ability to keep it simple, effortless, and easy with his humorous and grounded style, Kenji Kumara continues to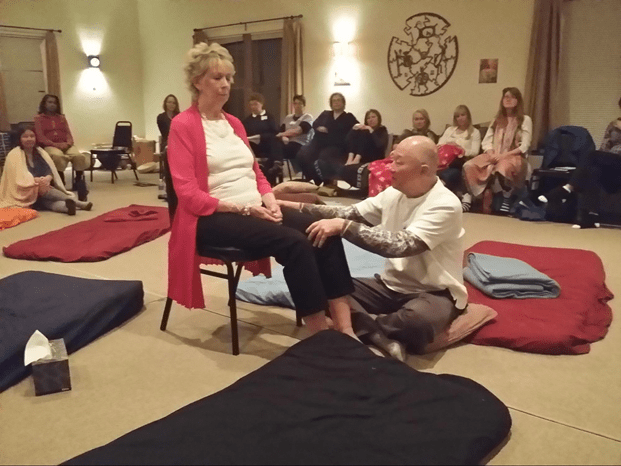 attract those in search of higher-awareness and self-mastery. He has been highly praised for his unique ability to help people understand their life's purpose and claim their true destiny.   His dynamic approach to activations challenges the conventions of the old paradigms that are no longer valid, by integrating shifts in personal and planetary transformational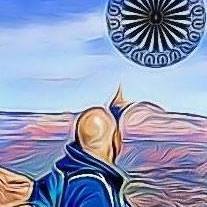 consciousness. This energetic and vibrational quantum advancement experience is a simple approach that helps people to change their thinking, reconnect to their spirit, and see the world with a new perspective of joy and bliss. Kenji has dedicated his life to service as a clear and inspired channel for ascended healing energy frequencies, and serves as a quantum catalyst for self-realization and mastery.  
"Working with Kenji over the last three years has been an amazing pleasure. Kenji is true catalyst for personal transformation. I have experienced changes, and through his retreats, I have seen others transform as well. Kenji show individuals how to shift their energy creating lasting change with grace (I keep in touch with many past retreat participants). In addition to his profound respect for each person, Kenji bring a sense of humor and joy to his teaching. He is always growing as teacher and generously shares his most recent insights. If you have felt the impact of his activations on a tele-seminar, please come and experience Kenji in person."  
– Pradeep Gidwani, MD, MPH, San Diego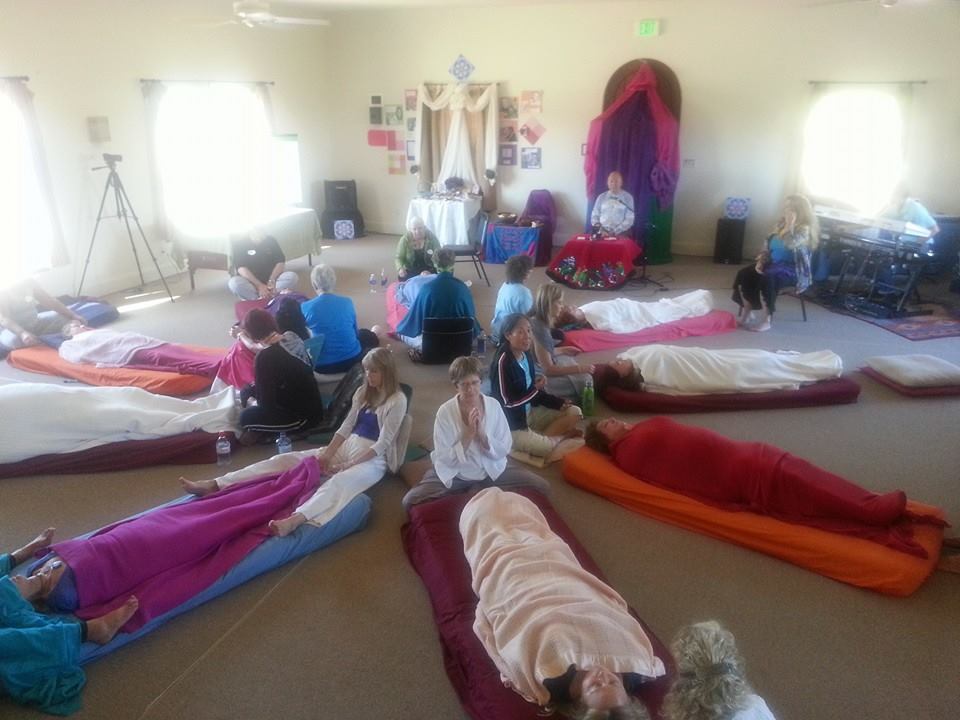 ** This retreat satisfies one of the requirements for the NEW Quantum
Mastery Ascension program being developed by Kenji **
Here's what prior attendees have said:
"I had no idea who Kenji was before the retreat. One day I was doing my Qigong in the park. After my practice I saw a lady with the dog who was talking to my two girls. This lady had a peculiar necklace which blasted me with some beautiful blue light. I was amazed.
After a short conversation, my new friend told me, that the necklace was from Kenji Kumara. I went home and this blue light kept following me. My new friend told me that Kenji is coming to Australia in a few days. Deep inside I felt that I needed to heal myself and that Kenji would be perfect for me.

So I listened to my call. I could not believe my luck. 5 days of healing with Kenji and like minded people. I knew the power of people getting together physically is going to be magic. I needed a quantum leap to jump start my new life.
I enjoyed the program for the retreat. We had activations 3 times per day. We managed to clear lifetimes of blockages! We did rebirth, cleared every trauma possible. The group was very energetically connected and we resonated with each other a lot. Every individual healing was a healing for the group as well. Kenji's exceptional sense of humor made it super fun.
When it was time to leave Kenji guided us to send Christ light on our way home. So my trip home was filled with extra magic. All my problems were resolving by themselves. I came home and even though I was a bit tired from my trip I felt deep inside that I was healed. I was ready to face all the problems in my life. I was reborn, I had a second chance on my life, free from trauma and health issues. I had to tackle major financial issues, post separation issues. I was determined to find my life purpose. I embraced myself for who I am and I am flowing my life passion to empower women with my Akashic records readings."
Much love and blessings,
– Angelica Isis Azura, Australia
"Kenji travels with support of his team and the invitation of yours, to allow magic to happen – For You.
You can receive life transformative and miraculous healing whereby your soul and spirit can become a part of your very existence here on the Earth without having to experience pain? You do not have to experience pain in your spiritual growth.
I liken it to the original Ancient teachings that have been seeded in historical context through the time of Yeshua, can now re-awaken a new Earth. This is what, I believe, Kenji is coded to bring forth and the trinity of compassion, wisdom and clarity are not only received through transmission, but, are embodied within you too, for you to share with the world…………."
– V.J., Australia, corporate banker, Nature enthusiast, empath
"You do TRULY MAGNIFICENT work… the content, the instruments, the energetic answers you extend across all realms is BEYOND measure & SO exquisitely poignant & specifically current to micro & macro needs of humanity. "
– Mary Z, therapist, Sydney, Australia  
"What a marvelous, eye-opening, jaw-dropping, earth-shaking experience! Listening to Kenji's attunements and then attending his Intensive … has opened an exponential flow of wonder and awe … the incredible feeling of oneness that permeated the Intensive continues to expand and permeate mind, emotions, body and soul. Kudos to Kenji and his staff for sharing with us this incredible QL world of wonder!"
– RS, Lightworker, Joshua Tree, CA
"One of the highlights of 2016 so far certainly is having been able to participate in Kenji's retreat in Carefree, Arizona. The activations and the sharing of our experiences made the days seem so special…… A truly great experience that I highly recommend to everyone who follows Kenji's work. My last thought was that I was entering the realms of no thought.  A sense of communion with everything…… The profound feeling of peace remained with me for some time."
– Grant, Spain
Vegetarian Catered Food
Sit back, relax and enjoy fresh, delicious vegetarian meals.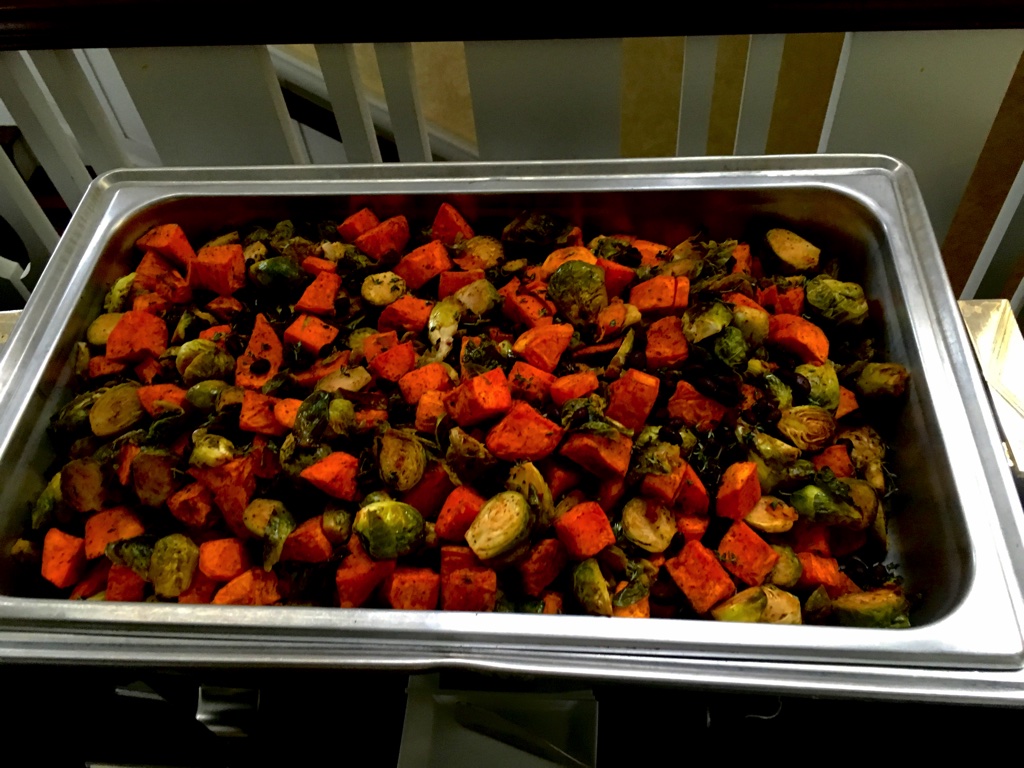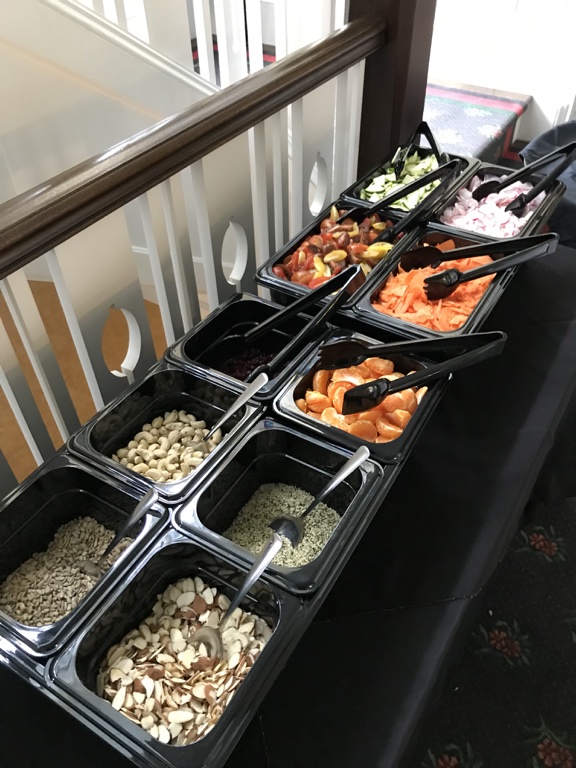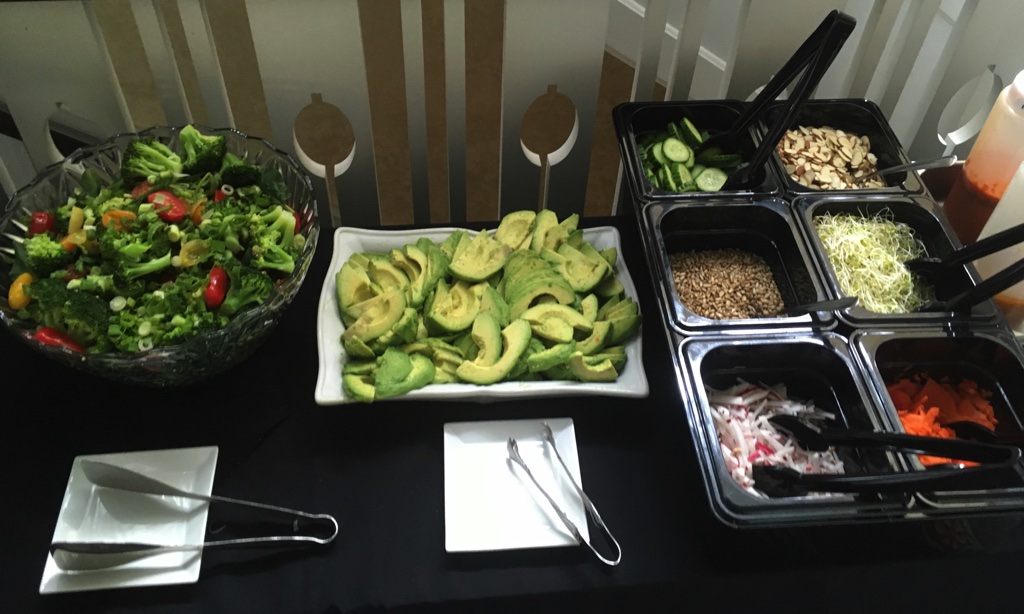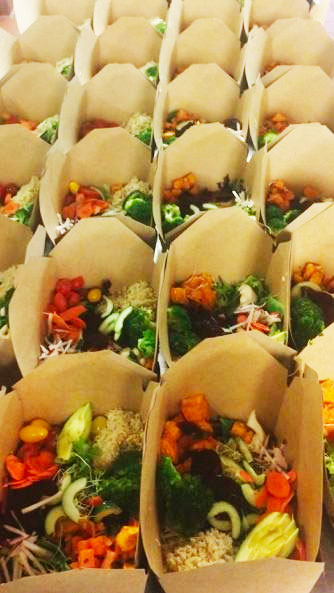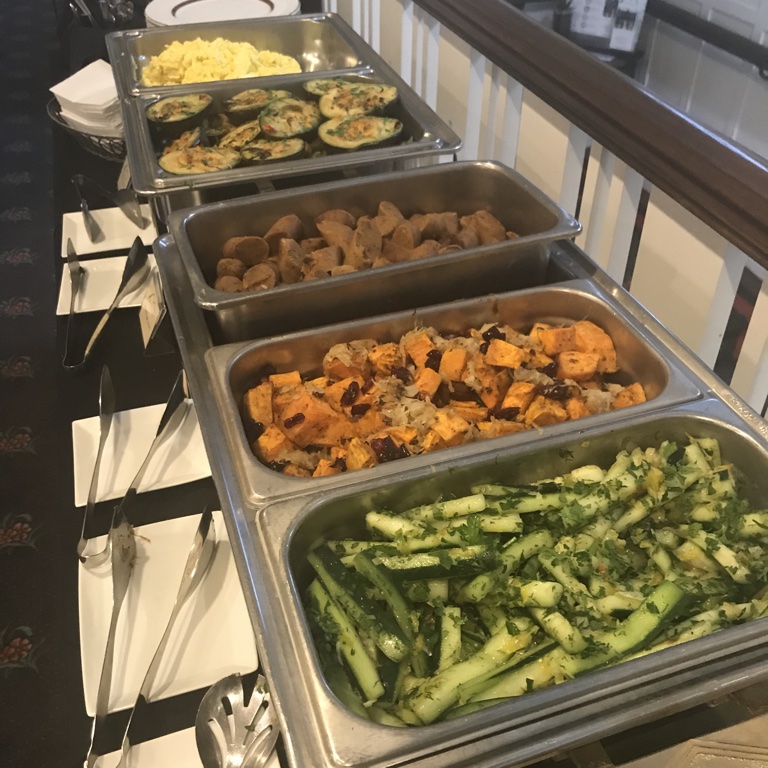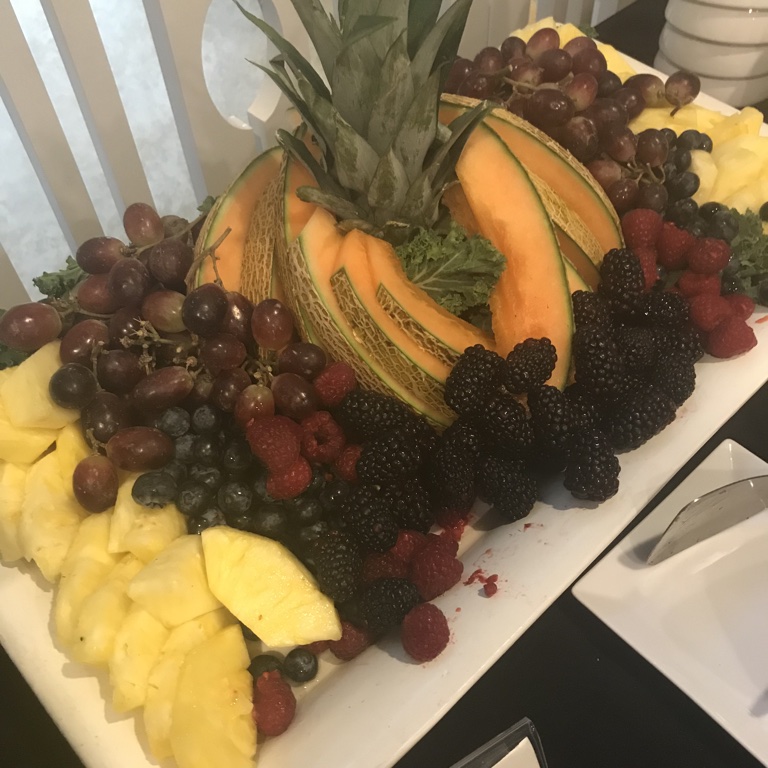 Sunday (Pre-retreat arrival – Optional)
 Morning yoga may be added to the schedule.

Monday

Arrival by 3 PM

4:00 PM
Room Check-in

5:00 PM – 6:00 PM
Program, intros, goal setting
6:00 PM – 8:00 PM
Dinner

8:00 PM – 10:00 PM
Program, theme meditation/activation, mini waves
Tuesday

8:00 AM – 9:00 AM
Breakfast
9:00 AM – Noon
Program, theme meditation/activation, mini waves
Noon – 1:00 PM
Lunch

2:00 PM – 6:00 PM
Program, theme meditation/activation, mini waves, group interaction, mini waves
6:00 PM – 8:00 PM
Dinner

8:00 PM – 10:00 PM
Program, theme meditation, mini waves
Wednesday

8:00 AM – 9:00 AM
Breakfast
9:00 AM – Noon
Program, theme meditation/activation, mini waves

Noon – 1:00 PM
Lunch
2:00 PM – 6:00 PM
Program, theme meditation/activation, mini waves, group interaction, mini waves
6:00 PM – 8:00 PM
Dinner

8:00 PM – 10:00 PM
Program, theme meditation, mini waves
Thursday

8:00 AM – 9:00 AM
Breakfast

9:00 AM – 6:00 PM
Free Day for hike. Intentions and alignment
6:00 PM – 8:00 PM
Dinner
8:00 PM – 10:00 PM
Program, theme meditation/activation, mini waves
Friday

8:00 AM – 9:00 AM
Breakfast

9:00 AM – Noon
Program, group sharing and exercises, theme meditation/activation, mini waves
Noon – 1:00 PM
Lunch

2:00 PM – 6:00 PM
Program, theme meditation/activation, mini waves
6:00 PM – 8:00 PM
Dinner
8:00 PM – 10:00 PM
Program, theme meditation/activation, mini waves

Saturday

8:00 AM – 9:00 AM
Breakfast
11:00 AM 
Room Checkout

9:00 – Noon
Program, mini waves, feedback form, integration mediation/activation, closing circle
Departure
Hang out with Kenji and Hara // dinner in Asheville
Sunday (Departure – Optional)
Are you ready for the
retreat of a lifetime?
Pricing Options & Registration
Earlybird Sale Ends July 31st @ Midnight — Members get $500 off
** SOLD OUT **
** This retreat satisfies one of the requirements for the NEW Quantum Mastery Ascension program being developed by Kenji
BONUSES INCLUDED:
Professional studio-quality edited mp3s of the 14 activations sent to you via email
1 Free recorded 90 minute post retreat call 30-60 days after your retreat
One 60 minute recorded phone session or in person session for $188.
30 Day free access to our Membership Program

Healing Techniques offered through triad exercises:

Kinetics for deep emotional healing
Wave experiences for release and alignment
Cocoon Of Light for oneness alignment
Time travel for past life healing
Hands-On healing for body-mind alignment
Pineal Gland activation
Stillpoint activation
Brain-Spine meditations for clearing Kundalini channels

Special Solar Access mediation 

Magnetic Field clearing and balancing

Vertical and horizontal field alignment

Super Brain Yoga exercise

Eye exercises

Shared Room:
$3,324
$2,824 *Early Bird*
or $941.33 x 3 months
5 nights of lodging
14 vegetarian meals


34 Teaching Hours

* Optional Spa Services available at venue

 

Private Room:
$3,499
$2,999 *Early Bird*
or $999.67 x 3 months
5 nights of lodging

14 vegetarian meals

34 Teaching Hours

* Optional Spa Services available at venue

 

Commuter (no room):
$3,090
$2,508 *Early Bird*
or $836 x 3 months
No Lodging Included
14 vegetarian meals

34 Teaching Hours

* Optional Spa Services available at venue
Frequently Asked Questions
Are there any prerequisites or requirements to attend?
In order to hold the energy of this powerful activation retreat, you must be healthy and balanced enough in body, mind and spirit to receive the quantum healing activations. Open to all paths, creeds, faiths and interdisciplinary studies. Pre and post event recorded phone sessions are highly recommended (discounted rates for attendees are available). If you have questions about attending, email us at support@kenjikumara.com
What should I bring?
Journal notebook/pen, large water bottle, layered clothing, comfortable clothes for meditation and hiking, small day pack, sturdy hiking shoes, hat/cap, sunscreen, mosquito repellent, and your favorite crystal for the Altar, yoga mat, yoga clothes.
Is accommodation included in the price?
Yes, lodging is included in the total price.
Are the activations recorded?
Yes, studio quality mp3s will be recorded and sent to retreat attendees after the event.
What is your Refund/Cancellation Policy?
Quantum Lightweaving® of Kenji Kumara reserves the right to cancel or re-schedule any program (including workshops and retreats), for which registrants will receive a full refund.  Refunds are accepted up till two weeks before the event, and there is a $100 USD administration fee for cancellations at any time.
A friend may attend in your place with no administration fee. Financial responsibility is assumed by the participant. If you cannot attend a program after registering; email: support@kenjikumara.com in order to request a cancellation or substitution. Cancellation must be received in writing by email.
Can I stay at Om Sanctuary before or after the event?
Rooms might be available. Contact us if you would like to stay before or after the retreat: support@kenjikumara.com
What is the Address & Contact info for the venue (Om Sanctuary)?
87 Richmond Hill Dr.
Asheville, NC 28806
Phone: 828-252-7313
Email: info@omsanctuary.org
More Questions?  Feel free to Contact Us