The Joy of Awakening Summit
Vibrational Enhancements For Higher Consciousness
Formerly known as the Ascension Retreat
A Sedona Retreat in Arizona
November 4-6, 2016
[Special added bonus: November 7th Super New Moon – vortex hiking $50 Donation]
Online Registration Closed - Contact Kenji
Are you ready
…to free yourself from the old matrix of suffering and pain?
…for the new reality that is beyond all loss, lack & limitation?
…to stand in peace, compassion & love in spite of extreme world chaos?
…for transformation & elevation into the next octave of your spiritual path?
For many months I have sought guidance on how to best serve you ~~ the light-bearer in a chaotic world. Imagine 3 days in the power of the divine creative shaki with like-minded souls. Imagine being immersed in a golden force field of light filled with love & support from the unseen realms of Prime Creator's messengers of light. This & more awaits you in my first ever Sedona vortex retreat.
In a sacred space of trust & support, I will spontaneously transmit a vibration for self-healing, transformation and self-realization. With the support & guidance of Prime Source, the angelic & enlightened presences of the guardians and masters, we will initiate a transmutation process for body, mind & spirit: simply put, you will take a spiritual journey back to your original energetic core blueprint.
About Kenji
Experience a fun, powerful, transformative weekend with Kenji Kumara, quantum lightweaver.
For decades, Kenji Kumara has been dedicated to awakening others with the same frequency and transformational energy he has experienced. Regardless of your background and spiritual practices he will help you to align and achieve your personal and professional goals, awaken your spiritual gifts and feel the bliss and balance you deserve in your everyday life!
"What a marvelous, eye-opening, earth-shaking experience! Experience Kenji's attunements, attending his Retreat… has opened an exponential flow of wonder and the incredible feeling of oneness that permeated the Intensive and continues to expand my mind, emotions, and soul!" – Ramona Sinclair, Lightworker, Joshua Tree, CA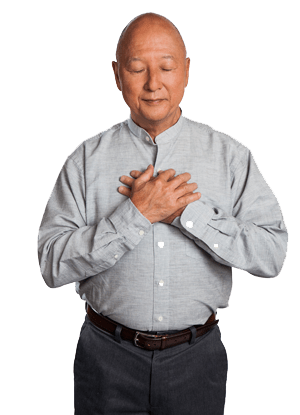 You Will Experience:
✓ Time to dialogue about your concerns & questions.
✓ An energetic "wave" on the mat.
✓ Initiation of your new GPS guidance system.
✓ Activation of your pineal gland, 3rd eye & clairaudience in the throat center.
✓ Activation of the 7 chambers of your spiritual heart.
✓ Rebooting of your endocrine & nervous system to the 5th octave of light.
✓ Regeneration of your spinal column to hold 5th dimensional frequencies.
✓ Recalibration to your Original 8 Cells of Creation.
✓ Purification of your solar plexus/3rd chakra.
✓ Alignment with the 12 rays of creation.
✓ A new and powerful grounding process.
✓ Clearance of electro-magnetic interference in your energetic Field, brain & emotional body.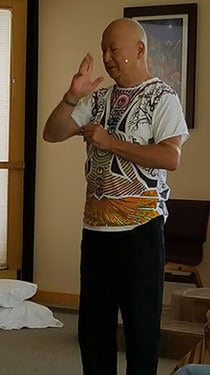 You will also learn:
✓ New meditations for your spiritual practice.
✓ A greater understanding of self & how to manifest.
✓ New tools to navigate the higher realms.
✓ How to shift and reconnect your fragments.
✓ To move out of "limbic stress"
✓ How to shift into joy on command
✓ To activate your passion and vision
✓ Stress and pain reduction techniques.
✓ To receive daily blessing and intuitions.
✓ To open to unexpected miracles.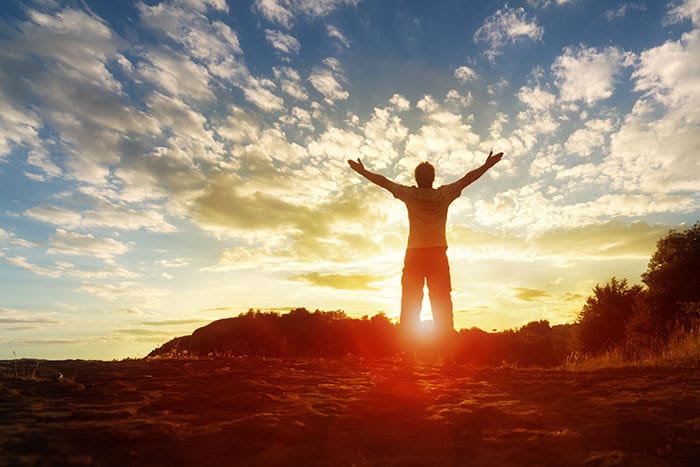 You'll receive mp3 recordings of all the activations.
"A truly great experience that I highly recommend to everyone who follows Kenji's work. All the lovely people who shared the experience with us contributed their own spark of wonderful uniqueness that made the event even more unforgettable. The activations and the sharing of our experiences made the days seem so special. I am eternally grateful for every moment feel deeply grateful to Kenji and to everyone who shared those wonderful moments there."
– Davida, Spain
"I was diagnosed with breast cancer over one year ago……..while listening to one of Kenji Kumara's meditations, there was a cleansing of the lymph system. My experience was incredible. I had a lump under my arm and at the end of the meditation, the lump was gone! To say this man and his amazing healing work is a miracle is an understatement."
– Joan, USA
Kenji is a master at teaching within the quantum state. He created and held the state so that it surrounded and infused us and we learned through experience rather than words. It felt like being held in love and support as our blocks were cleared and we were given our gifts. I could literally feel myself shift inside and when I came back to my "real life" everything had changed. I thought I knew what being in my authentic self was, but now I finally understand what that feels like.
AR, Edmonton, Alberta Canada
"Hi there, thank you both, for the wonderful time, and specials thanks to Kenji for changing my life and my being, since last year when I start doing the attunements. The miracles are happening every day now, helping people in their health, inside beauty, outside beauty, releasing the darkness from all aspects all my life and my clients. Everything is amazing, because I am a beautician and healer I apply your protocol even when I am doing facials, or massage, and after the session when I open my eyes the skin like ironed, no wrinkles, no spots.", vg and beautiful.
– Georgette, Bruselles
"What a marvelous, eye-opening, jaw-dropping, earth-shaking experience! Listening to Kenji's attunements and then attending his Intensive … has opened an exponential flow of wonder and awe … the incredible feeling of oneness that permeated the Intensive continues to expand and permeate mind, emotions, body and soul. Kudos to Kenji and his staff for sharing with us this incredible QL world of wonder!"
-RS, Light worker, Joshua Tree, CA
Being in the heart of the red rocks, vortexes & portal openings, our bodies will be aligned to these beautiful vibrations. Our health & well-being will be up-leveled. Our energetic connection to Mother Nature & all her beautiful messengers will deepen. This Autumn event will prepare you for the inward journey of the Winter Solstice.
RETREAT DETAILS
(New) West Sedona Courtyard Marriott
4105 West State Route 89A Sedona Arizona 86336 USA.
928-325-0055
(Note that the Hotel has a free shuttle to Uptown Sedona.)
Last Day To Book Lodging: October 28th, 2016
The displayed lodging rates on the booking page are per room and not per person. Attendees wanting to share room, please contact Marcey at support@kenjikumara.com.
Airport and Local Transportation Options
Arizona Van Shuttle:
Designated locations and location where you are staying.
800-448-7988, 928-282-2066
www.arizonashuttle.com
Ace-Xpress Van Shuttle:
This shuttle will come to location to pick you up.
800-336-2239, 928-649-2720
www.acexshuttle
Enterprise Rent-A-Car
Address: 2090 AZ-89A, Sedona, AZ 86336
Phone:(928) 282-2052
https://www.enterprise.com/en/car-rental.html
Program
Friday 9:00am – 5:00pm
Saturday: 9:00am – 5:00pm
Sunday: 9:00am – 3:00pm
Super New Moon
Vortex hiking/activation. $50 Donation
No matter how much time you have in Sedona, you can't see everything. With clusters of natural wonders in every direction, it's difficult to pin down a specific list of attractions. But what follows are a few premier highlights. The Chapel of the Holy CrossThe most compelling work of art in town doesn't hang in a gallery. It rises from the ground and merges elegantly with the surrounding towers of stone. The Chapel of the Holy Cross was designed by sculptor, Marguerite Brunswig Staude and completed in 1957. The chapel perches 200 feet above the valley floor, thrusting upward between two burly pillars of rock. High cliffs of salmon hues form the backdrop. The interior of the chapel is simple and unadorned. A few benches, some tapestries and flickering candles create a serene, meditative oasis, while soft sunlight streams through the floor-to-ceiling window. If you've ever seen a photo of Sedona, chances are you've seen Crescent Moon Picnic Area, known locally as Red Rock Crossing. That image of Oak Creek flowing in front of Cathedral rock reflectionmajestic Cathedral Rock is one of the most photographed images in the Southwest.
Don't be surprised to find radiant brides and glowing grooms posing for their wedding portrait on the rocky banks. The shallow stream meanders past the base of Cathedral Rock and through forested groves. On the bank opposite Cathedral you'll notice dozens of stacked rock totems, looking like a miniature Stonehenge. This is Buddha Beach, considered to be the site of a powerful vortex.
For those who also like a challenge, Schnebly Hill Road makes a twisted ascent through red rock tablelands to the pine forests of the Colorado Plateau with sprawling vistas along the way. The rugged wagon road was scratched from rocky hillsides by Sedona pioneers at the turn of the last century, and it hasn't changed much in the years since. The first mile is paved but don't be fooled. The road quickly turns primitive, a lane pockmarked, ledged and veined with rocky fragments. Making a steady climb, views sweep across an expanse of sandstone formations to the wall of Mingus Mountain at the far edge of the Verde Valley. If you don't have a high clearance vehicle, consider taking a jeep tour.
Sedona is bracketed by two spectacular state parks. Seven miles north of town, in what once was a thriving orchard, stone banks throttle Oak Creek into a slender fast-moving channel creating a natural water ride. Along the route are pools of varying depths, perfect for wading and swimming. Slide Rock State Park is one of the beloved swimming holes in the Southwest. Word of warning: Wear cut-offs or other sturdy shorts. If you're here during a non-swimming time of year, you can wander the old orchards in peace and explore the bony banks of the creek until you find a scenic spot and picnic like there's no tomorrow.Red Rock State Park offers a more nuanced but equally satisfying encounter, without having to peel off a wet bathing suit. Southwest of town, the park exists as a bit of wilderness snatched from development and reinvented as living laboratory. The 286-acre nature preserve contains a network of trails, everything from creekside rambles to high dramatic vistas. Staff and volunteers conduct daily activities such as bird watching tours, wildflower walks, moonlight hikes and geology discussions.