Path To Illumination & Liberation
1st Australian Immersion Retreat
 September 19-23, 2018

Spend 5 sacred days in Australia at the Gymea Eco Retreat & Spa
in the company of your soul group…

Australia, like the rest of the world, is undergoing a massive shift in consciousness. The old paradigms are collapsing in order to bring in the New Earth consciousness. People are struggling to manage and navigate all the many choices now available for the path-finder, the soul-seeker, the wisdom-keeper, the way-shower, the thought leader and the change-agent. Many are overwhelmed with too much information, too many choices, their to do lists and obligations and responsibilities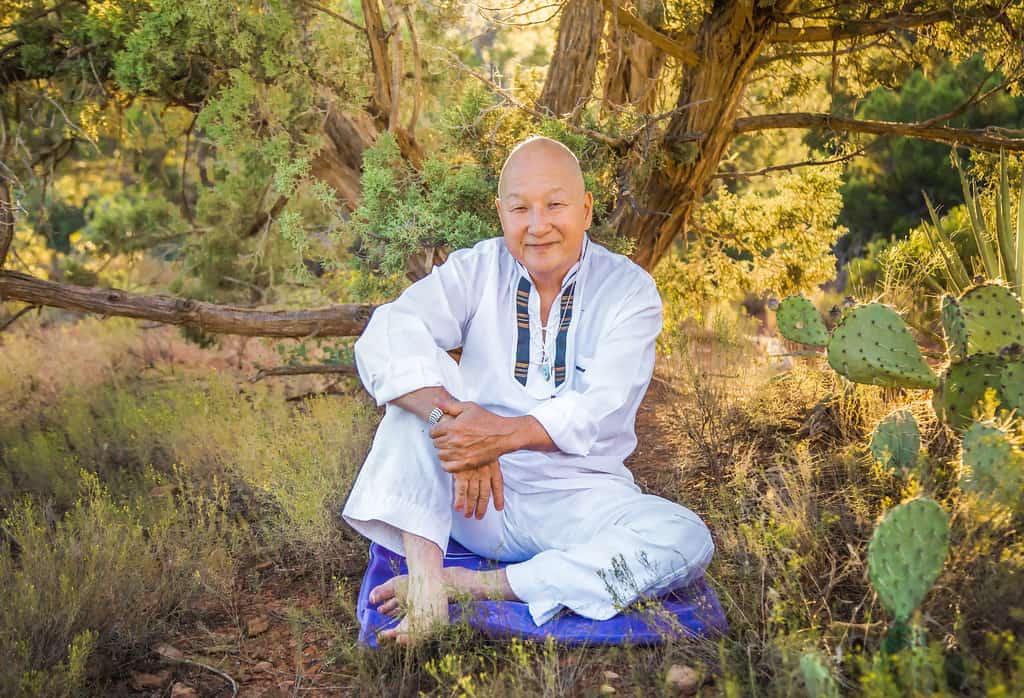 Presented by Japanese-American
Kenji Kumara from Sedona, AZ USA
Watch this video of Kenji describing the Australia Retreat
Are you wanting to shift but not knowing how?
Are you unclear as to your next venture in life?

Are you wanting to tap into your soul purpose?
 Are you feeling stuck in your personal growth?

Are you wanting to experience the real You?
There is an answer to your challenge…
Be Still & Know
Recreate Yourself
Join us on this sacred journey in the Land of Oz as we go deeply within to access the answers to our life's query on the nature of reality. Let us work and play as one mind, one heart and one soul as we take the next step in our evolution to the New Earth. It is time to empower our spirit as the place holders of light and truth
Kenji will dialogue with you, laugh and cry with you, hug you and be your biggest fan and supporter of your quest for excellence
Are you ready for a course correction?
Are you ready to give up the quest for meaning?
Are you ready to re-set your vibration?
Are you ready for soul alignment?
Are you willing to believe otherwise…
Healing the core source of fear.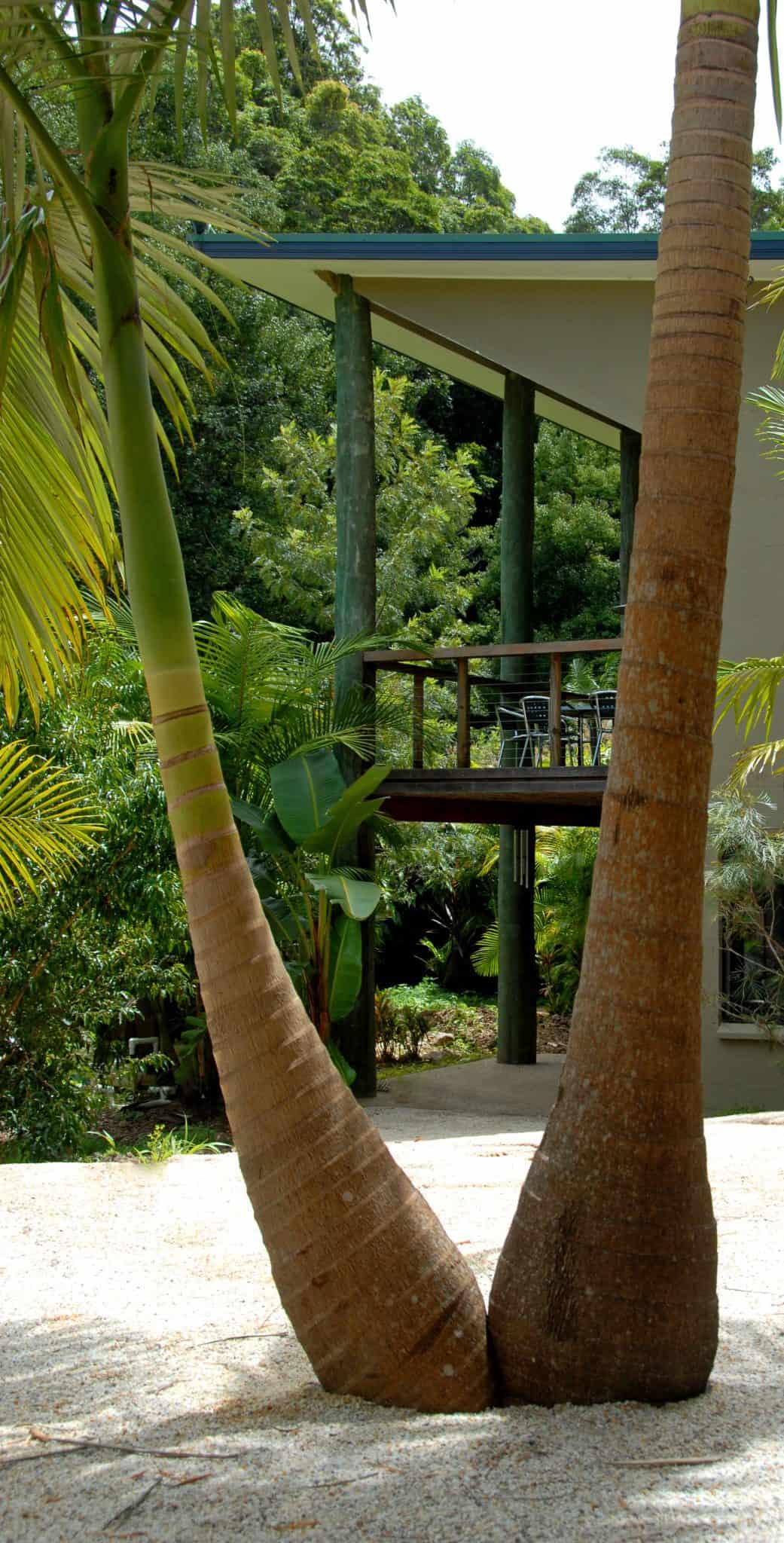 L.O.V.E.
As we sit in a circle of L.O.V.E. – Living One Vibrational Energy – We will listen to your journey and support your emotional healing. We will mirror to you your greatness, your beauty and your profoundness. We will listen to your pain, and your joy. Your time has come for instantaneous shifting into the 5th dimension.
There will be periods of deep silence and contemplation on your true nature and where your body is holding the heaviness and the burdens.
Your Soul Signature is ready for downloading – Learn to reframe your languaging and throat chakra – The channeling has begun.
As you progress, a doorway opens ……..
We will hold the space for you to Open Up, to Allow, to Receive, to Integrate and to Embody your highest and best truth and knowing of who and what you are and why you are here.
You are ready to be a soul-infused divine human.
As the doorway opens, a sacred space is created for you to become aware of, and to release the illusions that have kept you in suffering and pain.

Ready to treat yourself?  Welcome to the trip of a lifetime!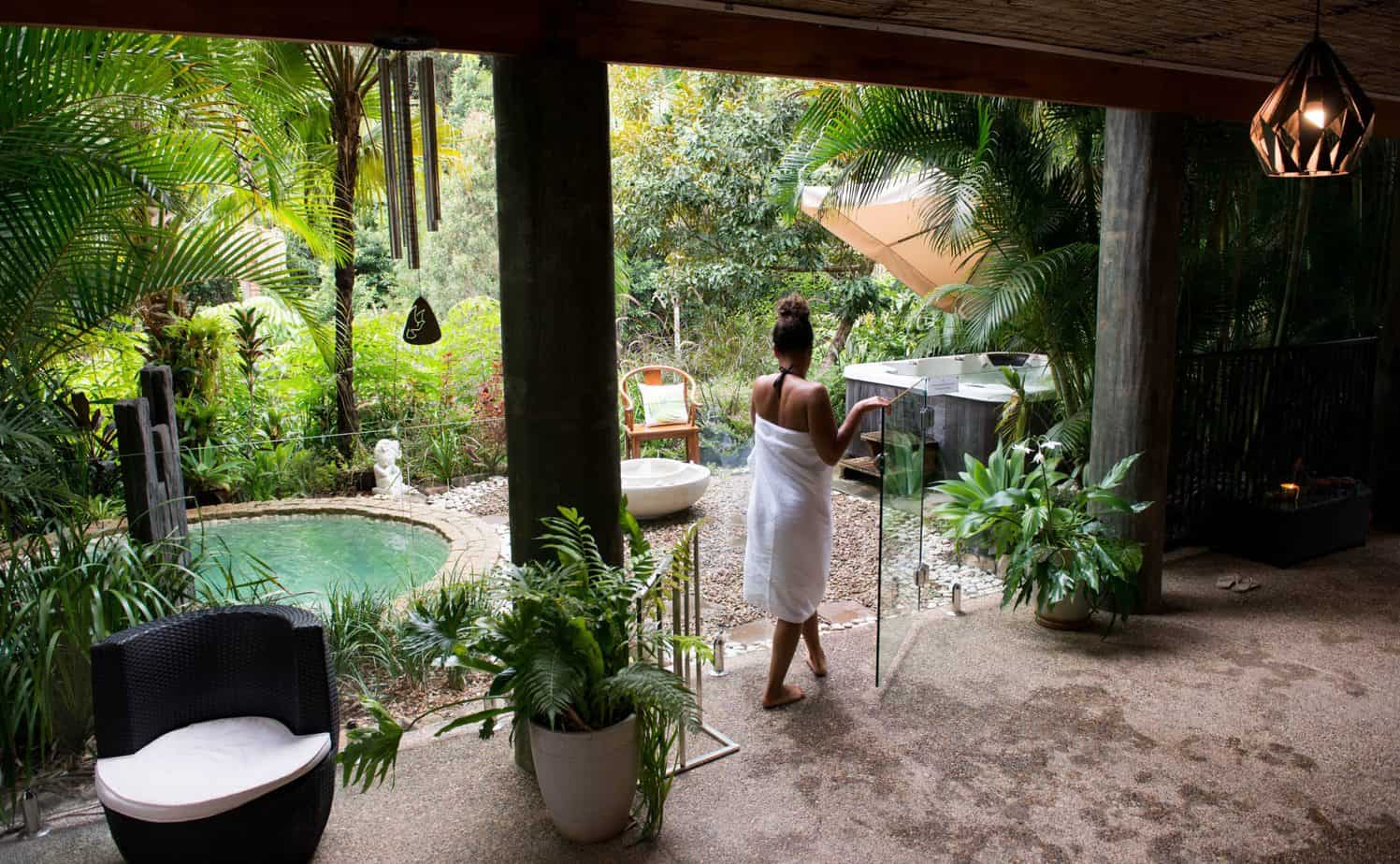 Lack is but a false perception 
Now is the time to let go of the self judgments and traumatic memories of the past and to move into the present NOW moment where all things are possibly. The luminosity of your spirit is ready to shine.

The alchemy of transformation is at hand. Are you ready?
Along the spiritual path, there comes a time for the human ego to give way to the soul, which in turns, gives way to the spirit or I AM Presence. This Immersion will help you to understand and experience these levels of transformation and alignment. We are taking the "mystery school" teachings and making them public, and accessible to anyone and everyone who is open to receiving.
Are you ready to experience...

Greater presence and illumination?
Liberation from illusion?
Unshakable knowing
Empowered focus?
Your divine truth?
Inspired action
Activations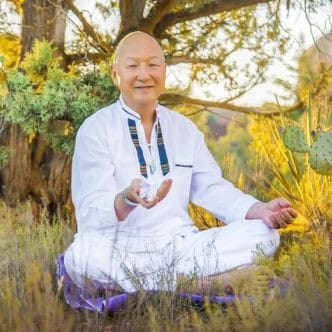 During the recorded "spontaneously guided activations" (2 to 3 per day) , you will be energetically supported by your guardian angel, healing team, council of light, your soul group and home realm. We will show you how to tap into these levels for your vibrational alignment with the realms of light and love.
We will give you a meditation protocol, a grounding and centering exercise and techniques to clear and decalcify the pineal chakra. We will teach you to activate your 'still point" and align with the creative center of the universe.
We will teach you how to feel, clear and release the trapped emotional and mental energies in your physical body. All processes are gentle and loving and given with great care for your well-being.
Quantum benefits of your immersion
Quantum Benefits from your Immersion
Heightened states of awareness and perception

Release from suffering, doubt and worry
Divine flow and harmony with all things
Enhanced joy, bliss and happiness

Deeper meditations and prayers

Healthier mind-body connection
Great presence in the body

Inner peace and calm
Restful REM sleep
Your Guide Kenji Kumara
Kenji Kumara is a Channel for ascended energies, Spiritual Catalyst, Creator of Quantum Lightweaving & Sedona Vortex Activation and has dedicated his lifelong spiritual journey to the exploration of the Quantum consciousness field. He has integrated spiritual psychology, medical hypnotherapy, holistic education, trans-personal counseling and the transformational healing arts into his practice of Quantum Ligthtweaving®.
Kenji is a leading-edge visionary and pioneer in the field of energy consciousness. He works as a messenger helping to guide people from every corner of the globe into New-Earth Consciousness and understanding of their spiritual potential. He lives a normal life and teaches without boundaries and categorization.
Kenji acts as a bridge to the quantum, a catalyst, initiator and activator for those ready to spiritually awaken and emerge. He is a dynamic keynote speaker and offers his Sedona Vortex Activations™ and Joyful Soul Immersion retreats in Sedona.
Kenji empowers illumination through trust and liberation, igniting joyful connection.   Known for his ability to keep it simple, effortless, and easy with his humorous and grounded style, Kenji Kumara continues to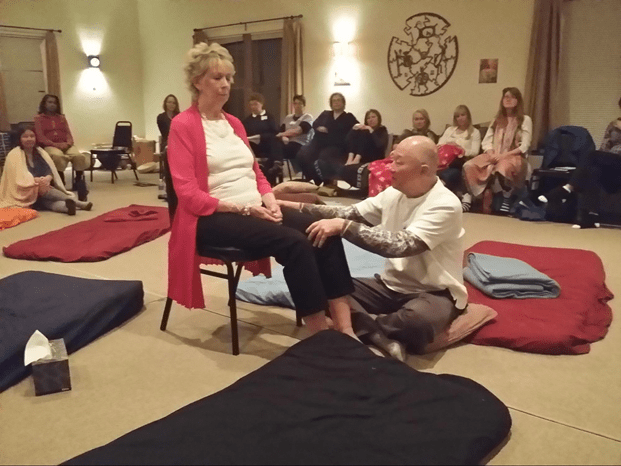 attract those in search of higher-awareness and self-mastery. He has been highly praised for his unique ability to help people understand their life's purpose and claim their true destiny.   His dynamic approach to activations challenges the conventions of the old paradigms that are no longer valid, by integrating shifts in personal and planetary transformational consciousness. This energetic and vibrational quantum advancement experience is a simple approach that helps people to change their thinking, reconnect to their spirit, and see the world with a new perspective of joy and bliss. Kenji has dedicated his life to service as a clear and inspired channel for ascended healing energy frequencies, and serves as a quantum catalyst for self-realization and mastery.  
"Working with Kenji over the last three years has been an amazing pleasure. Kenji is true catalyst for personal transformation. I have experienced changes, and through his retreats, I have seen others transform as well. Kenji show individuals how to shift their energy creating lasting change with grace (I keep in touch with many past retreat participants). In addition to his profound respect for each person, Kenji bring a sense of humor and joy to his teaching. He is always growing as teacher and generously shares his most recent insights. If you have felt the impact of his activations on a tele-seminar, please come and experience Kenji in person."  
– Pradeep Gidwani, MD, MPH, San Diego
Listen to these Interviews
with Kenji Kumara
"Embodying & Living in Joy"
"Sacred Stories from the Heart"
LET NATURE HEAL YOU
Experiencing the medicinal properties of Nature is a great way to get your body and mind back to tranquility, peace and calm. Receive the healing properties of this wonderful retreat center – the quiet, the trees, the water, the sky and clouds, the singing birds and the fresh aroma of Mother Nature. Allow your mind to heal from the stress of city life. Here are some short videos and photos of Australia
What others are saying about Kenji Kumara's retreats:
"I knew I was meant to work with Kenji and I'm so glad I did. His work was phenomenal – he helped me with something no one else was able to. I have never had such a powerful healing in my life. Deep core to quantum levels of healing. A joyous and enlightening experience that continues. I find myself healing more and more everyday. Thank you Kenji, my life is forever changed."
– Abby Gooch, Founder of Life Force Connection & One Heart Global
"I came to know Kenji last year through the Louis Hay Summit 2013. My love for Kenji grew as I did a lot of his work.  I found profound shifts through the quantum light activations.  Visually stunning experiences & high frequency energy shifts.  I facilitated giving his meditation to my class participants who have also had magical, beautiful experiences."
– Marika
A truly great experience that I highly recommend to everyone who follows Kenji's work. All the lovely people who shared the experience with us contributed their own spark of wonderful uniqueness that made the event even more unforgettable. The activations and the sharing of our experiences made the days seem so special. I am eternally grateful for every moment feel deeply grateful to Kenji and to everyone who shared those wonderful moments there."
– Davida, Spain
Wednesday

Noon – 1:00 PM
Check-in
1:00 PM – 3:00 PM
Welcoming & Smoking Ceremony
3:00 PM – 5:00 PM
Overview & Program
5:00 PM – 7:00 PM
Dinner
7:00 PM – 9:00 PM
Program
Thursday

7:30 AM – 9:00 AM
Breakfast
9:00 AM – Noon
Program
Noon – 2:00 PM
Snacks & Free Time
2:00 PM – 5:00 PM
Program
5:00 PM – 7:00 PM
Dinner
7:00 PM – 9:00 PM
Program or Free Time
Friday

7:30 AM – 9:00 AM
Breakfast
9:00 AM – Noon
Program
Noon – 2:00 PM
Snacks & Free Time
2:00 PM – 5:00 PM
Program
5:00 PM – 7:00 PM
Dinner
7:00 PM – 9:00 PM
Program or Free Time
Saturday

7:30 AM – 9:00 AM
Breakfast
9:00 AM – Noon
Program
Noon – 2:00 PM
Snacks & Free Time
2:00 PM – 5:00 PM
Program
5:00 PM – 7:00 PM
Dinner
7:00 PM – 9:00 PM
Program or Free Time
Sunday

7:30 AM – 9:00 AM
Breakfast
9:00 – Noon
Program & Closing Ceremony
No Lunch Served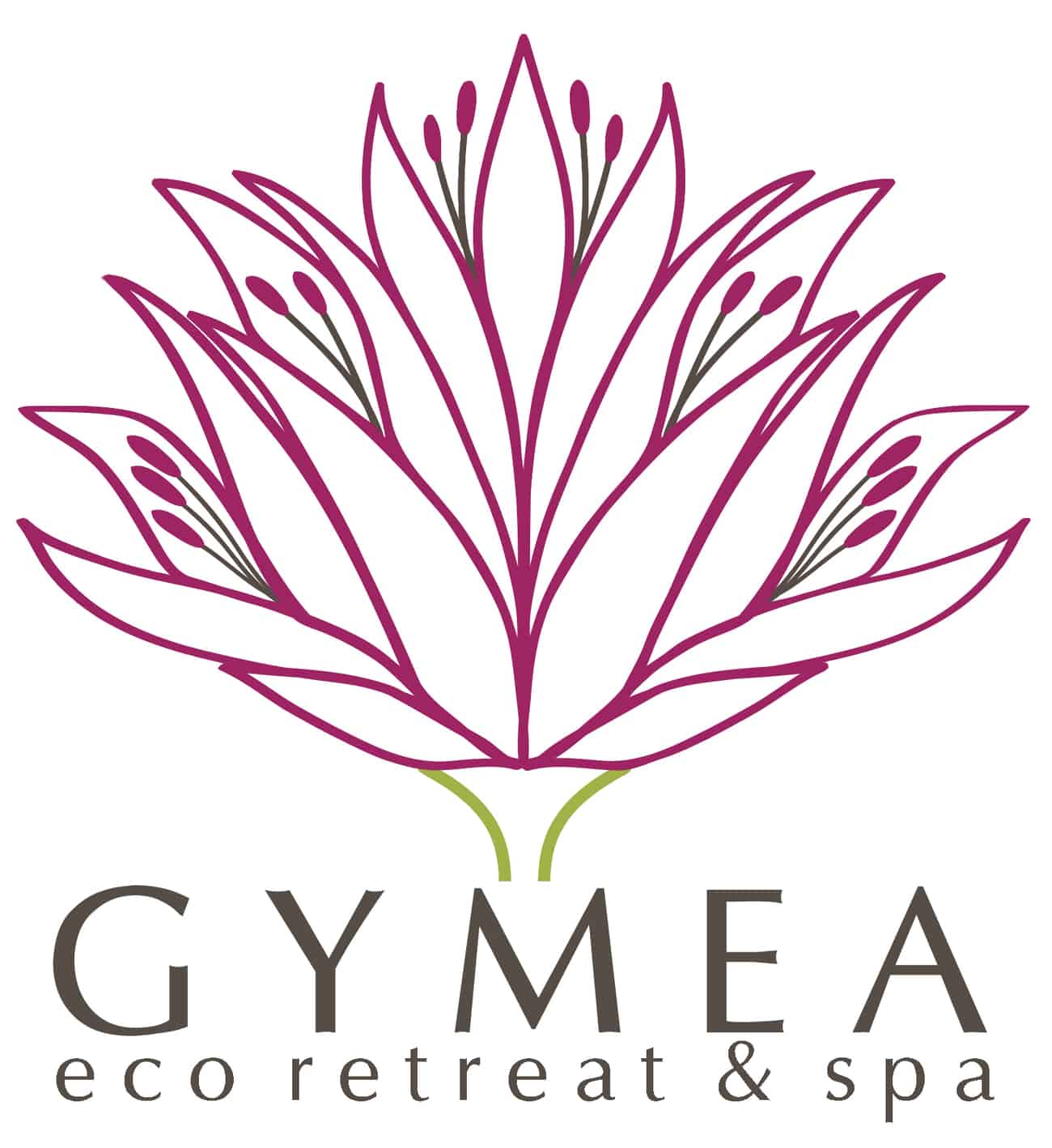 About Gymea Resort & Spa
Regeneration and rejuvenation are the commitment and the core focus of GYMEA eco retreat & spa.
Gymea Retreat is nestled in a quiet secluded valley connected to expansive grounds of naturally undulating rainforest with walking tracks and stunning views of Wollumbin / Mt Warning.
We are also positioned adjacent to 1,500 acres of some rugged and beautiful State & National Park and are right in the heart of Australia's Green Cauldron, one of Australia's iconic landscapes identified as the creative and spiritual heartland of Australia.
It is our belief that by serving our guests and Mother Nature, in collaboration with other like-minded people and organisations that we will be able to bring about an enlightened evolution to ourselves, others and our world.
Facilities include a therapeutic magnesium pool, sauna, steam room, plunge pool, facials, body treatment and massage.
Read the Gymea Welcome Package 
View the Gymea Spa Menu
For 3 years Gymea has won the Excellence in Sustainability Award.
"Gymea retreat centre provides the perfect location for work centred around healing and transformation of mind, body and soul. Not only is the environment beautiful, secluded and quiet, the energy is powerfully healing. The facilities are 5 star and the values or Gymea are aligned with an eco-friendly, loving, authentic way of being which is why we chose to use their venue."
– Tamika Hilder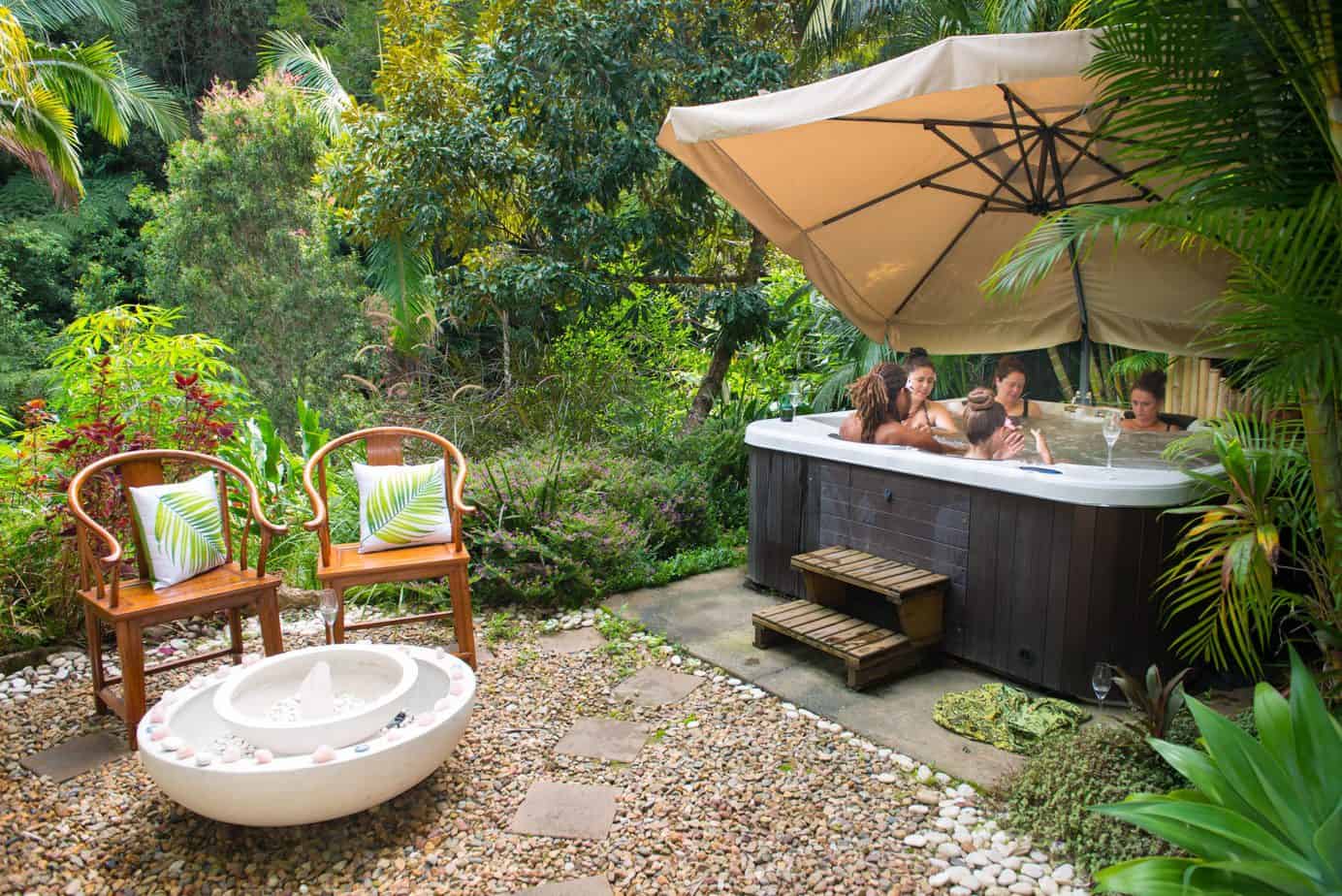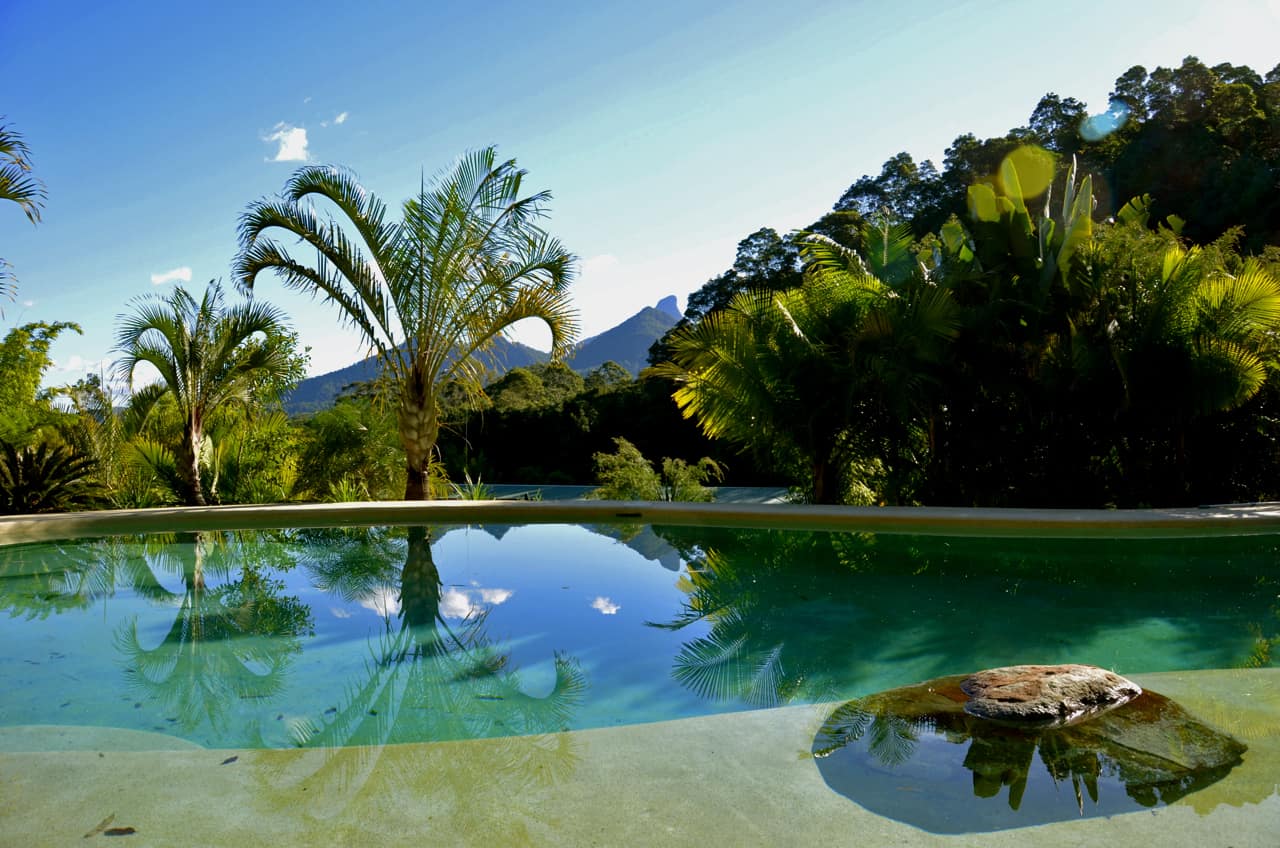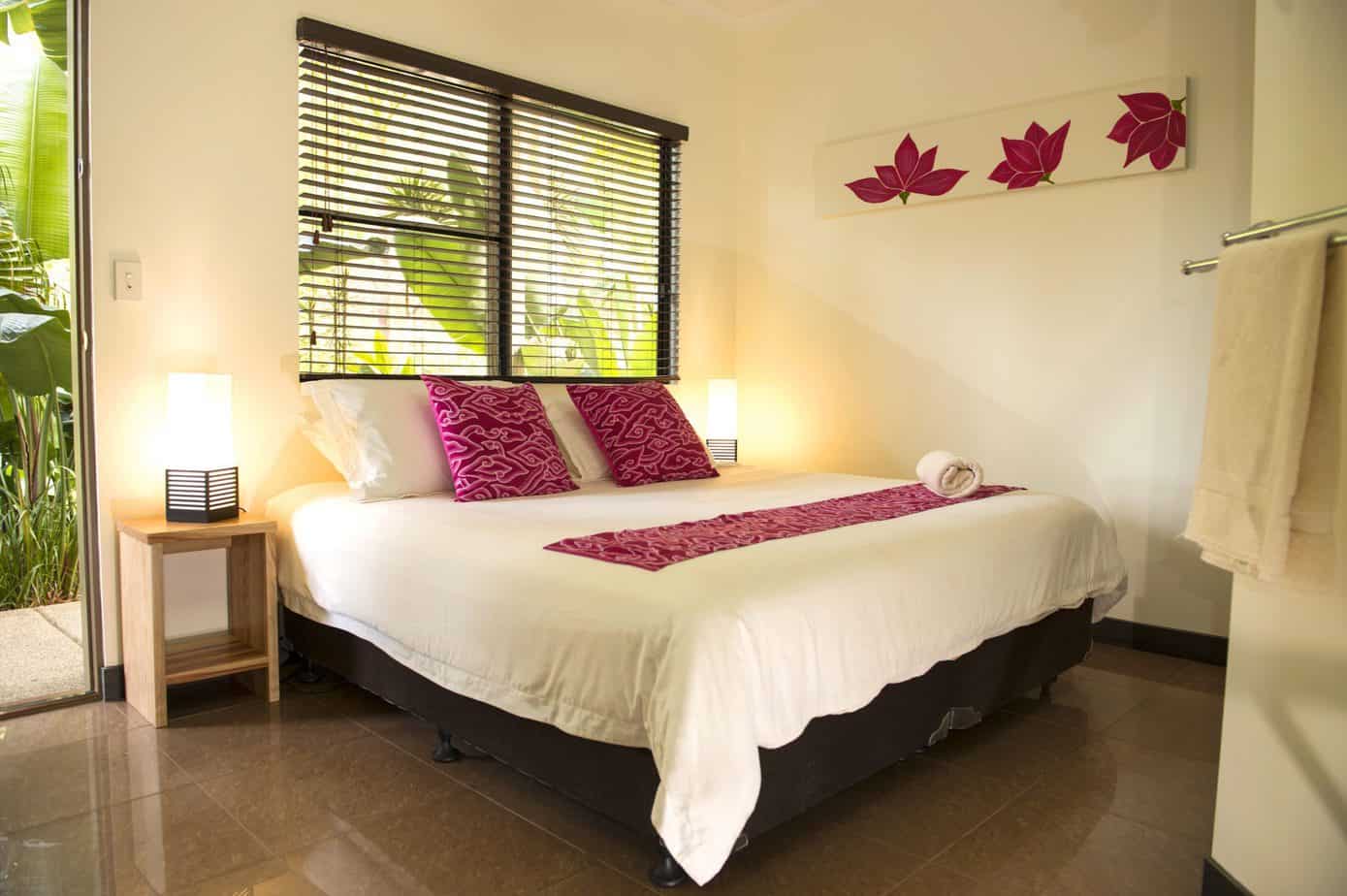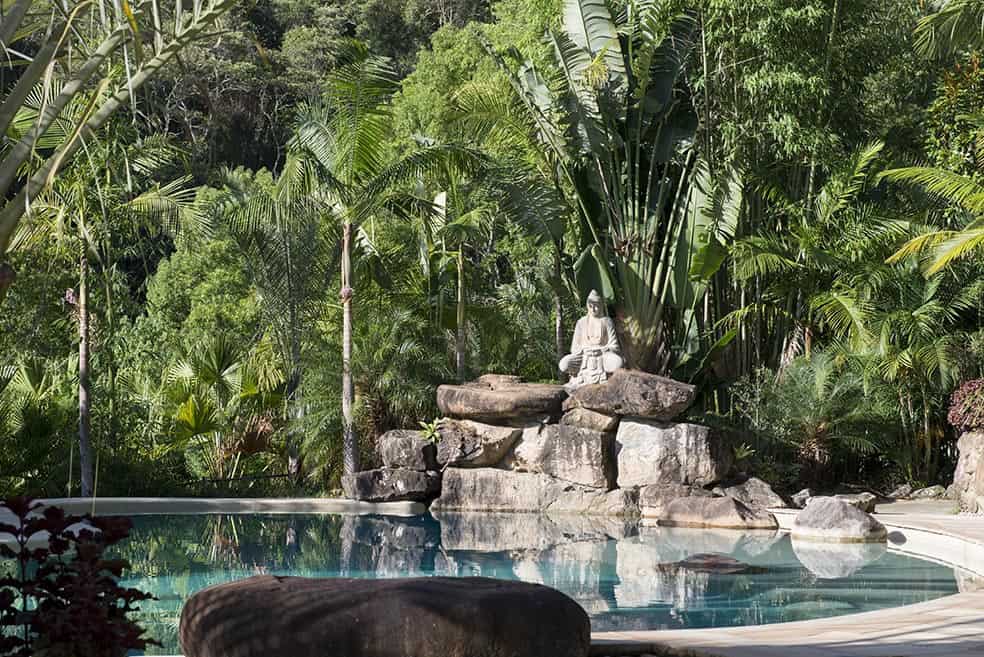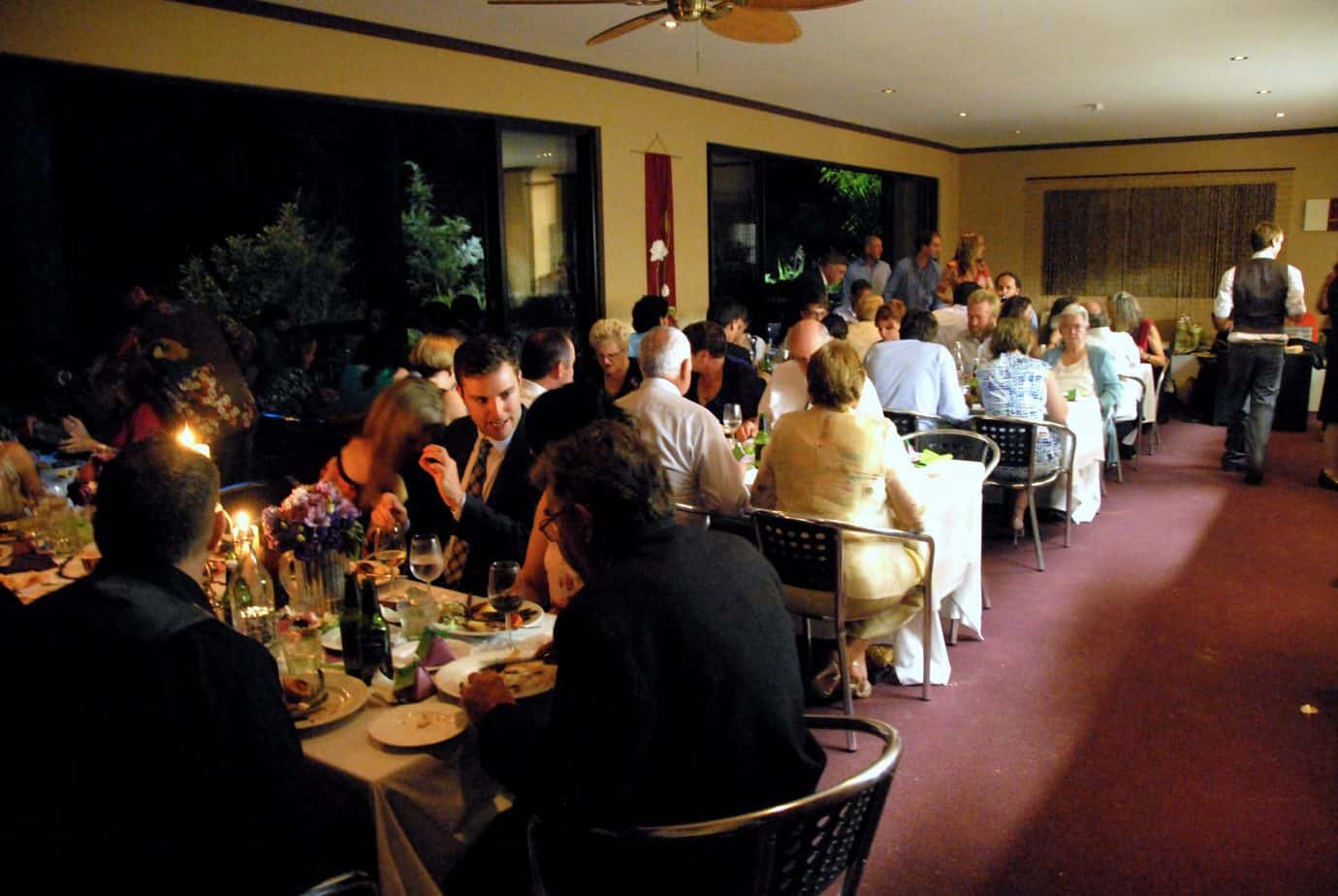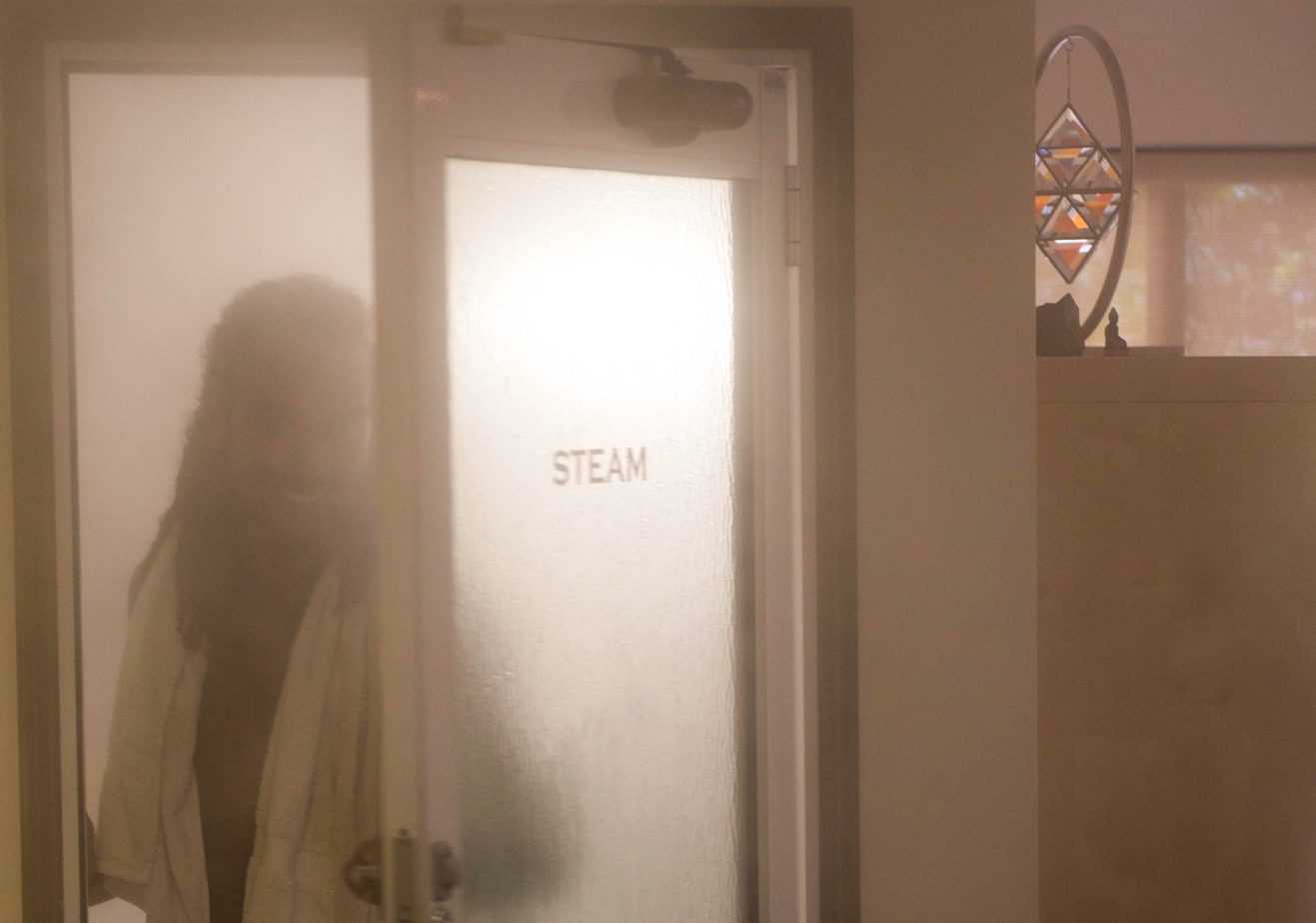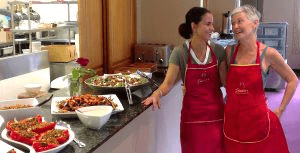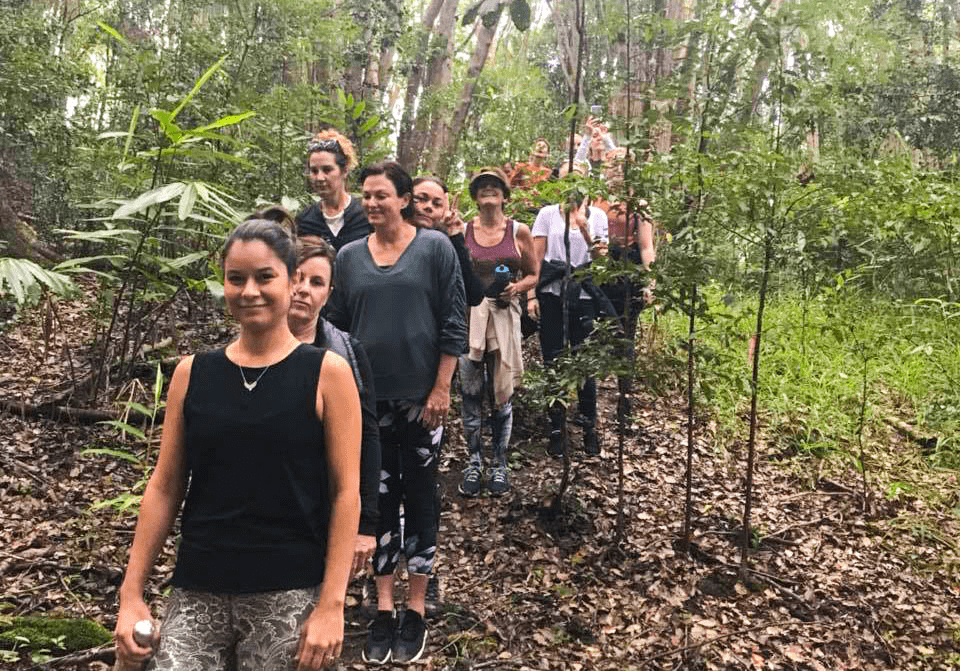 Welcoming/Smoking Ceremony
By local elder, Paul Craft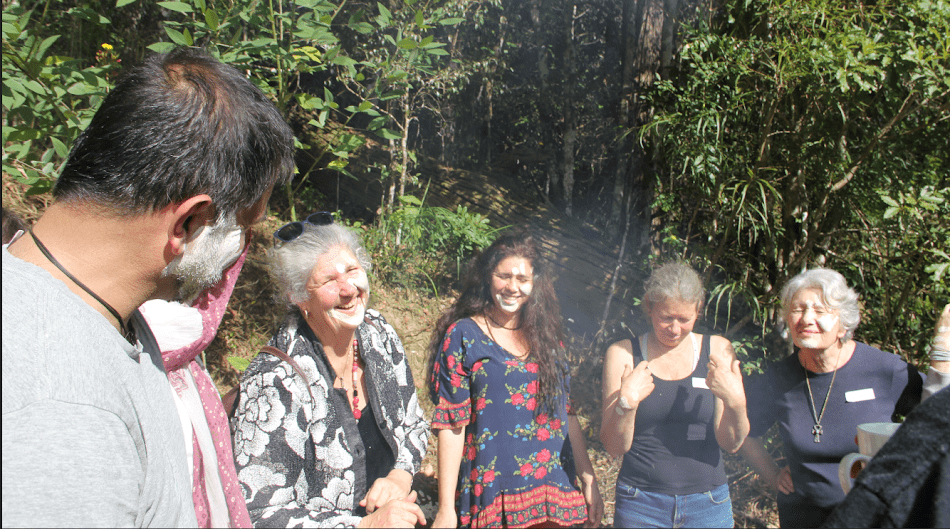 Welcome to country in traditional language
Welcome song
Smoking ceremony -(special local tree resins, kangaroo goona and charcoal)
Blessing Ochre ceremony
Scrub walk and talk
Dreamtime stories
Aboriginal history yarn
Two Hours in the Spa
Hot tub & steam sauna & pool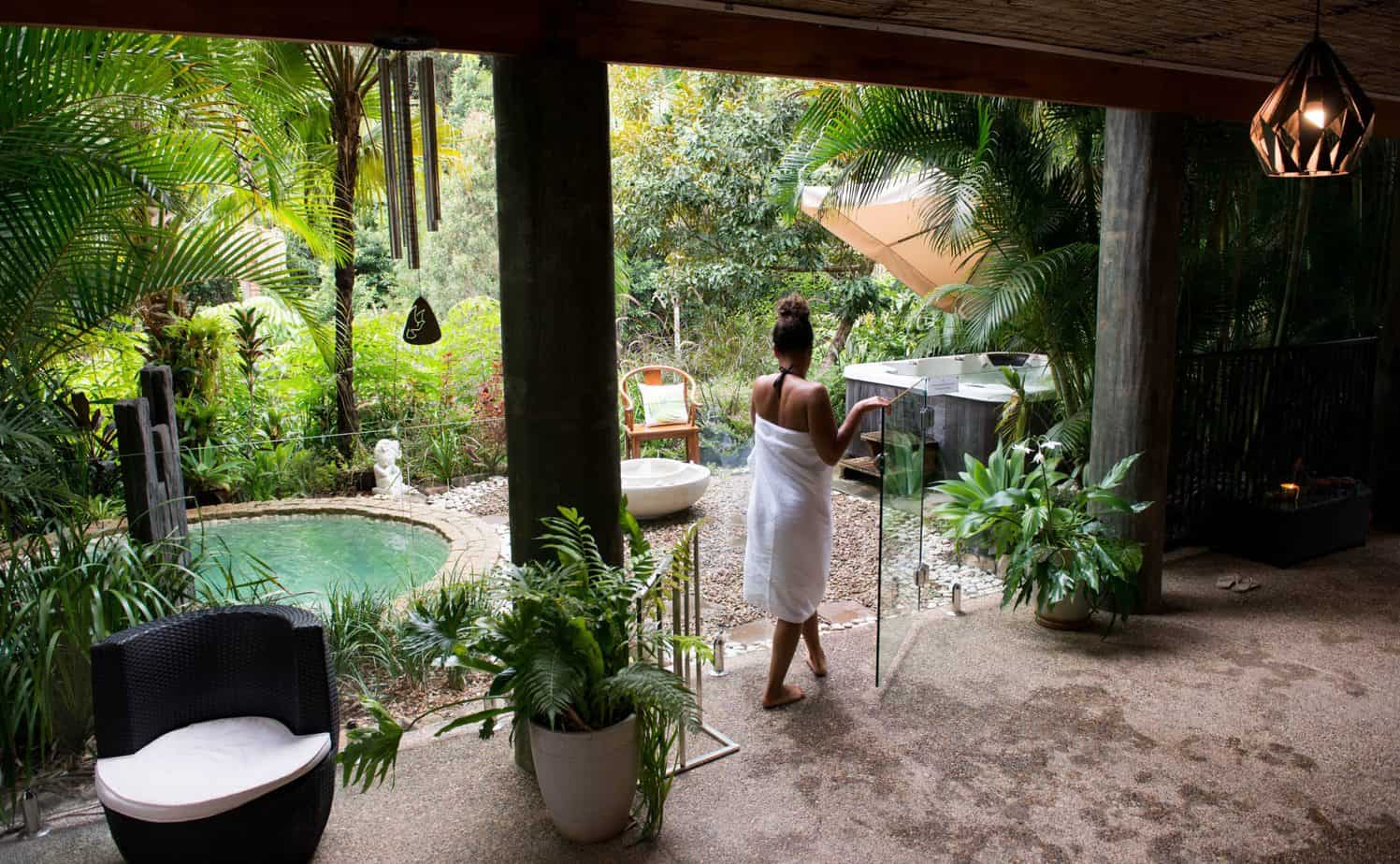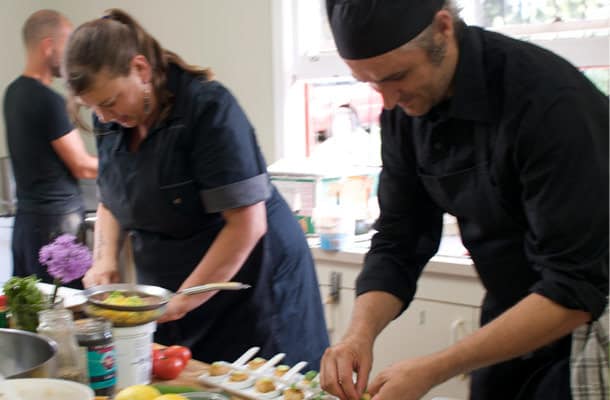 Husband and wife team, Anthea & Caspar, are well known for the passion in the kitchen and the love in their food!
"We hope you enjoy our passion for food and absolute dedication to quality, ethical food and professional service. We trust you will feel, taste and see that what we offer you is the best in quality Vegan Catering."
We use home grown, hand picked fruits and vegetables from our own organic garden, as well as organic produce from the local farmers markets. Our menus are mostly seasonal and always fresh organic produce.
We are both experienced cooks with over 15 years in catering. Anthea cooked in the famous Restaurant Café Food for Friends in the UK, and we have catered for many private functions all over the world. Anthea was also the Residential cook at a Yoga Retreat in the Canary Islands. Our influences & experiences draw from many cultures. We have been catering on the North Coast of NSW and South East Queensland for the past 8 years.
With our high standard of service, quality of cuisine and presentation, we aim to exceed your expectations and offer you absolute professional service and 100% commitment to your event.
For more information on Organic Passion, visit their website http://organicpassioncatering.com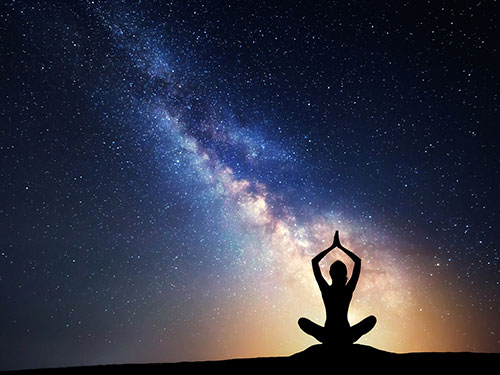 *FREE GIFT*
ILLUMINATE YOUR LIGHT SERIES (6 ACTIVATIONS)
Kenji wants to gift you a past online series for to everyone who registers for the Australia Retreat.  This 6 activation package will help you tune into the frequencies of the Australia Retreat.
$347 USD Value
Are You Ready for the Australian Soul Retreat of a Lifetime?
Pricing & Registration
$2999 USD ($3963 AU)
$2499 USD ($3,843 AU)
(Currency Converter)
** Early Bird $400 Discount Ends Soon**
**Members get an additional $100 off **
5 Day Residential Retreat Includes: 
Welcoming/Smoking Ceremony – 90 mins
11 vegan meals by Organic Passion Catering
4 nights shared lodging at the Gymea Eco Retreat Centre
8-12 studio quality digital activations (35-40 minutes each) Valued at $480-720 USD  ($649 – $974 AUD)
2 Free hours in the Spa (sauna, hot tub, magnesium pool)
Free time ​for nature walks​ and/or evening chat with Kenji and Vanessa
25-31 teaching hours
Free instant download:  Illuminate Your Light (6 Activations)
Some of your take-home quantum gifts;
3rd Eye acceleration techniques
Trager-type exercises
Brain balancing exercises
Chakra breathing techniques
Magnetic emotional healing processes

* Optional Spa Services available during your Free Time or Lunch Breaks

* Transportation costs not included

* Retreat is limited to 40.  First come first serve.
** Last day to register is Sept 14th @ Midnight PST**

TESTIMONIALS
"The retreat was an amazing journey with such wonderful people!  Thank you, Kenji, for bringing our "soul tribe" together for the weekend.  We had such camaraderie and connection. It was as exciting to witness the others' transformations as it was to experience my own transformation.  Several were very dramatic. I experienced many visions and several healings during the activations, including watching an eye (on each side) blink at me during the "wave" to get rid of beginning cataracts.

​- ​Leslie
"Being present at Kenji's retreat facilitated alignment with a deeper, universal level of being which has produced greater calm, acceptance, and ease in my daily life. My awareness broadened to connect with the beauty of the Sedona red rock setting, with my fellow retreat participants, and the Universal presence manifesting itself through form and formlessness, all of which continues to this very moment. I highly recommend attending Kenji's retreat…it is powerful."
– E.S, Tucson
"I enjoyed my time with Kenji beyond words. I know that shifts have taken place faster than I can even put my finger on. The deep meditations were as much healing for me as the waves and I recall intimately working with spirit, creating more awareness, becoming more awakened and alive. I experienced pure source intimately and natural pathways were restored and normalized. I was privileged to have observed and participate while it happened in color as old stuff left and shed away, I was left me with heightened frequency and wholeness within. Kenji's amazing work streamlined me within and without and now I am more in tune with my body and spirit, this offers me more freedom in my life, and confidence in my choices and greater ability to receive, these are the greatest gifts; thank you."
– Retreat Attendee
Frequently Asked Questions

Are there any prerequisites or requirements to attend? In order to hold the energy of this powerful activation retreat, you must be at an advanced self healing and consciousness work level and be healthy and balanced enough in body, mind and spirit to receive the quantum healing activations. Open to all paths, creeds, faiths and interdisciplinary studies. Pre and post event recorded phone sessions are highly recommended (Oz discounted rate $250 usd for 90 minutes). If you are unsure, please email us at support@kenjikumara.com
Is accommodation included in the price?  Yes, lodging is included in the total price.
Are meals included in the price?  Yes, 11 organic home cooked vegan meals are included in the total price.
Are the activations recorded?  Yes, studio quality mp3s will be recorded and shared with you after the event.
What is the exchange rate for AU?  You can use the USD > AU Currency converter here
Do I need to bring anything? Large water bottle, notebook & pen, layered clothing, good sturdy shoes, cap/hat, small daypack, light blanket (for meditation), sunglasses, swimsuit, sunscreen, mosquito repellent, flashlight (with fresh batteries), flip flops, light jacket or sweater.
What is your Refund/Cancellation Policy? Quantum Lightweaving® of Kenji Kumara reserves the right to cancel or re-schedule any program (including workshops and retreats), for which registrants will receive a full refund.  Cancellations/refunds are accepted before Sept 5th, there is a $100 USD administration fee for cancellations at any time.
A friend may attend in your place with no administration fee. There is no refund on Sept 6 and beyond. Financial responsibility is assumed by the participant. If you cannot attend a program after registering; email: support@kenjikumara.com in order to request a cancellation or substitution. Cancellation must be received in writing by email.
Can I stay at Gymea before or after the event?  Rooms are not available at Gymea before or after the event.  We suggest staying at Coolangatta beach right near the airport, restaurants and ocean. ​Fly into Coolangatta and have a beach experience, it has lovely restaurants and beaches. You can find accommodation on ​www.​Bookings.com and then drive over to us for the retreat​. Coolangatta Airport is 40 mins by car. Brisbane Airport is 2 hours away.
More Questions?  Feel free to Contact Us
Pricing & Registration
$2999 USD ($3963 AU)
$2599 USD ($3,843 AU)
(Currency Converter)
** Early Bird $400 Discount Ends Soon**
**Members get an additional $100 off **
5 Day Residential Retreat Includes: 
Welcoming/Smoking Ceremony – 90 mins

11 vegan meals by Organic Passion Catering

4 nights shared lodging at the Gymea Eco Retreat Centre


8-12 studio quality digital activations (35-40 minutes each) Valued at $480-720 USD USD ($649 – $974 AUD)

2 Free hours in the Spa (sauna, hot tub, magnesium pool)

Free time ​for nature walks​ and/or evening chat with Kenji and Vanessa

25-31 teaching hours

Free instant download:  Illuminate Your Light (6 Activations) 

Some of your take-home quantum gifts:

     3rd Eye acceleration techniques

     Brain balancing exercises

     Chakra breathing techniques

     Magnetic emotional healing processes

 

* Optional Spa Services available during your Free Time or Lunch Breaks

* Transportation costs not included

* Retreat is limited to 40.  First come first serve.
** Last day to register is Sept 14th @ Midnight PST **