Advanced Group Training Programs for
Spiritual Acceleration
Achieve your higher purpose through group training programs designed with unique, customized teachings from Kenji Kumara that will help you in the mastery of your awakening
Advanced Group Training and Mentoring Programs
for the Wayshowers, Lightworkers, and Divine Master
Mentors and Teachers
Accelerating the Healing, Mastery and Advancement of Your Journey's Higher Purpose
Advanced Group Training and Mentoring Programs
for the Wayshowers, Lightworkers, and Divine Master
Mentors and Teachers
Accelerating the Healing, Mastery and Advancement of Your Journey's Higher Purpose
Kenji Kumara is now offering two uniquely designed group training programs offering a more advanced coaching and training for those that are seeking to advance quickly in a sacred and accelerated manner.
Right now, is the time to plant the seeds for your spiritual mission here and learn how to harvest those seeds at a faster rate to activate your higher purpose and your innate gifts.
These groups are sacred, safe containers that will hold spontaneous presentations and activations that will be given by Kenji. The length of these intensive programs will be dependent upon the student's development as related to the entire group's advancement and can be different for everyone. Each session will have a themed-presentation and include a state of spontaneity so that everyone will be free to receive that which will serve them best.
Each program will allow the participants to self-mentor and each meeting includes teachings with Kenji, spontaneous and themed sessions, as well as a guided recorded attunement.
Kenji's team that will be present are a myriad of angels, ascended masters, elementals, and the New Earth Divine Mother that will be called in to support.
TESTIMONIALS
"Oh my gosh, Oh my gosh, Oh my gosh!!!!! 😁 Last night's call was absolutely amazing! I had the best night's sleep and feel so calm and clear of the nervous chatter in all of my subtle bodies! And my body feels so much less anxious as well! I was skeptical that I could get such relief, release and movement in JUST ONE SESSION … but boy was I mistaken!!! I am over-the-top excited for participating in your groups over the next few months!!!"
— Kimberly Trefz, PA
"Thank you very much Kenji!! Loved the call tonight Kenji. What a wonderful group of people. The topics were soo relevant. It was really special!! 🤗❤️"
— Dr Karen, Long Island, NY
"It was wonderful to connect energetically with everyone in the group and hear their sharing's, of which I could resonate with all of them in various ways. That saying of " 5 degrees of separation" is so true, although probably even a smaller degree these days.
The group felt so safe and authentic and deep and they are all such masters in their own right. I feel honoured to be in this company.
The energy was so uplifting and I felt held in the Grace of it all."
— Debbie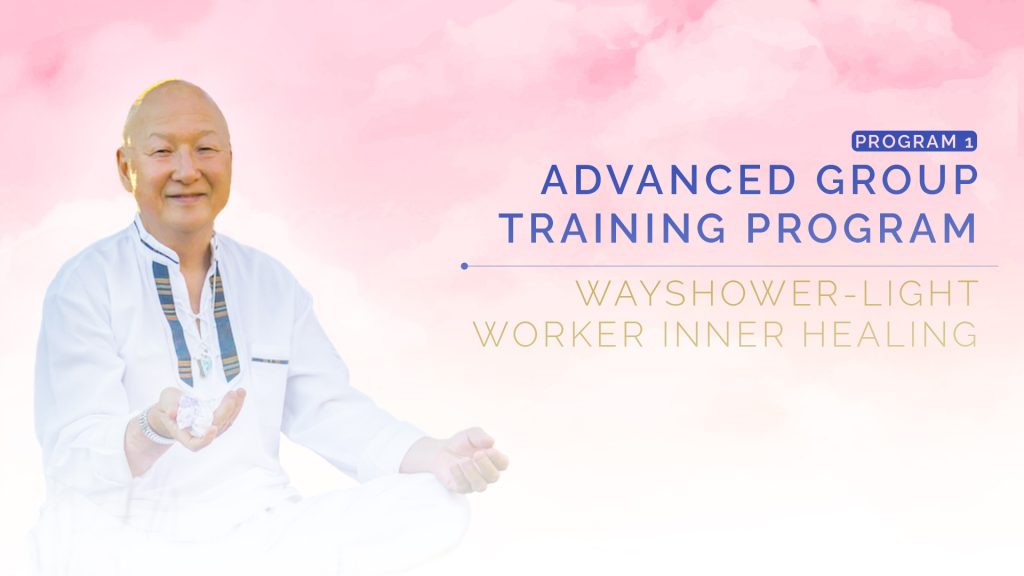 PROGRAM 1: ADVANCED GROUP TRAINING PROGRAM
Wayshower-Lightworker Inner Healing Group Program
This group will help facilitate the inner healing necessary for you to step fully into your wayshower and lightwork purpose. Kenji will coach and mentor you in how to become a clear channel to address trauma and other aspects that are holding you back from attaining the clarity that you seek in your unique lightworker's journey.
If you know that you need to heal aspects of your Self, this group will provide you with a sacred space to harmonize the mind-body connection and awaken you to the ability to self-heal.
Each group session will address a theme so that the group can move into higher frequencies of healing and transformation together. There is great power in group healing! The sessions will include spontaneously guided activations by Kenji that will bring forth new levels of understanding and self-empowerment.
THIS GROUP IS FOR YOU IF YOU'RE READY TO HEAL ASPECTS OF YOURSELF AND AWAKEN THE WAYSHOWER AND LIGHTWORKER WITHIN… you will be provided with:
Healing the blind spots in your perception
Learning how to set positive agreements and intentions with your Self
Utilizing Divine Mantras to support your healing process
Understanding how to wield the power of wonder and miracles in your life
Healing the wounded healer within
Understanding the true power of Ask (as a reference to learn how to not be afraid to speak your voice, or to implement your ideas and opinions because YOU KNOW what's right)
Awakening and calibrating fifth dimensional (5D) frequencies to aid in your current healing and transformational processes
Helping you to unlock new Ideas
Merkaba training
Akashic Records
Reprogramming DNA
Teaching the I AM word and its meaning for your purpose
ADVANCED GROUP TRAINING PROGRAM 1: Wayshower-Lightworker Inner Healing Group Program
GROUP INITIAL START IS APRIL 1, 2022
SIGN UP BY APRIL 1, 2022
3 month closed program, 6 classes, 2 hours each on Zoom
12 HOURS OF GROUP INSTRUCTION
Here are the dates for these sessions:
April 5
April 19
Mary 3
May 17
June 7
June 21
All times are: 8 to 10 pm ET (Attend live or access replay)
This group will meet the 1st & 3rd Tuesdays of each month starting April 2022
Video Presentations
Free Replays/downloads
Group participation
Guidance segments
April 5
April 19
Mary 3
May 17
June 7
June 21
8:00 to 10:00 pm ET  (Attend live or access replay)
Pay upfront: $600.00 and receive a 10% discount
Or pay 3 monthly installments of $250.00 per month for 3 months
Next level would be to attend the ADVANCED GROUP TRAINING PROGRAM 2: Manifestation Methods for Spiritual Mentors Advanced Group Training Program
or Join Program 2 (See bottom of this page)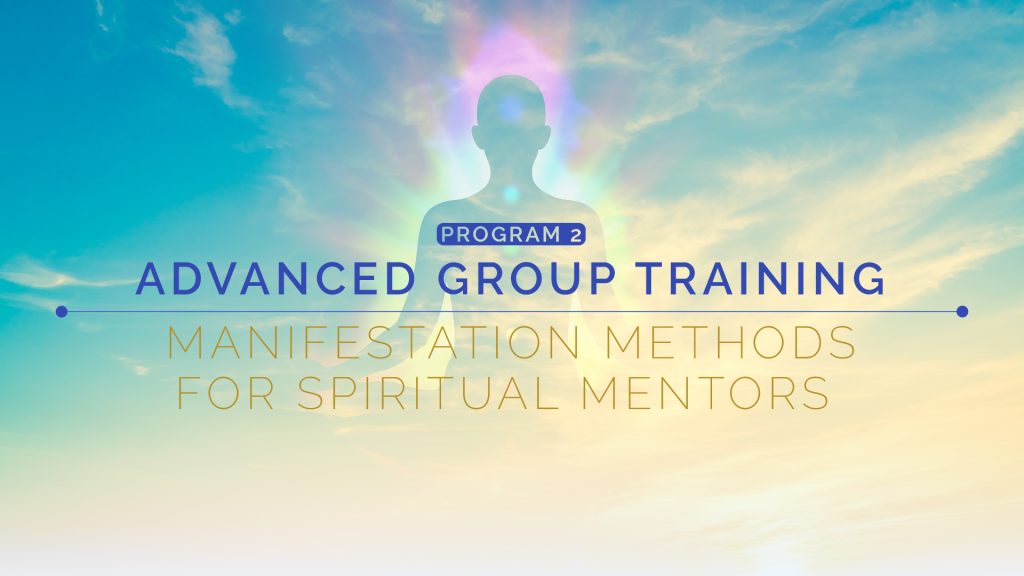 PROGRAM 2: ADVANCED GROUP TRAINING
Manifestation Methods for Spiritual Mentors
Advanced Group Training Program
This is the advanced group that will take those that have completed Group 1, or you're already an Advanced Mentor ready to grow your current practice.
This group will help you master the art of manifestation and reclaim the sovereignty of your life's journey and the work you're here to do. Sovereignty meaning reclaiming the complete independence and self-government that will support your higher purpose and facilitate your innate ability to mentor and teach others.
If you know that you're here to teach others How to Mentor and Teach, this group will provide you with the interdimensional assistance and support to learn manifestation methods to bring this aspect of your craft to life.
Kenji will hold the space for you to activate your innate wisdom and knowledge to facilitate others in the Art of Mentorship. The intentional activations in this group setting will help open your divine being to expanded states of consciousness. Working within a group setting will activate higher energies providing life-altering and affirming experiences. You will have the tools to empower your mentorship to empower others to teach and mentor!
THIS GROUP IS FOR YOU IF YOU'RE READY TO FULLY STEP INTO YOUR POWERFUL ABILITY TO MANIFEST AND MENTOR OTHER TEACHERS & MENTORS… you will be provided with:
Manifestation techniques to bring your next-level mentorship practice to life to help you teach and guide other mentors
Creating powerful intentions and understanding the full concept of your UNIQUE "I AM"
Learn how to seal your teachings with powerful intentional practices
Lean how to co-create with The Divine
Learn how to reclaim your sovereignty, to be supreme, boundless, unlimited, unconditional, and self-governing to determine your own destiny and the direction of your life, and to take responsibility for your own experience consistently
Receive 5D-12D attunements
Learn how to create your programs with more authority, guardianship, and stewardship 
Reprogram your DNA to New Earth frequencies
Help you to unlock new Ideas
Specific teaching from the masters and angelic realm
Learn how to create New Earth partnerships and agreements
Activating the Rainbow Body
Merkaba training
Advanced Akashic Records
ADVANCED GROUP TRAINING PROGRAM 2:  Manifestation Methods for Spiritual Mentors Advanced Group Training Program
GROUP INITIAL START IS APRIL 12, 2022
SIGN UP BY APRIL 12, 2022
3 month closed program, 6 classes, 2 hours each on Zoom
12 HOURS OF GROUP INSTRUCTION
Here are the dates for these sessions:
April 12
April 26
Mary 10
May 24
June 14
June 28
All times are: 8 to 10pm ET (Attend live or access replay)
This group will meet on the 2nd & 4th Tuesdays of each month starting April 2022
Video Presentations
Free Replays/downloads
Group participation
Guidance segments
April 12
April 26
Mary 10
May 24
June 14
June 28
8:00 to 10 pm ET  (Attend live or access replay)
Pay upfront: $600.00 and receive a 10% discount
Or pay 3 monthly installments of $250.00 per month for 3 months