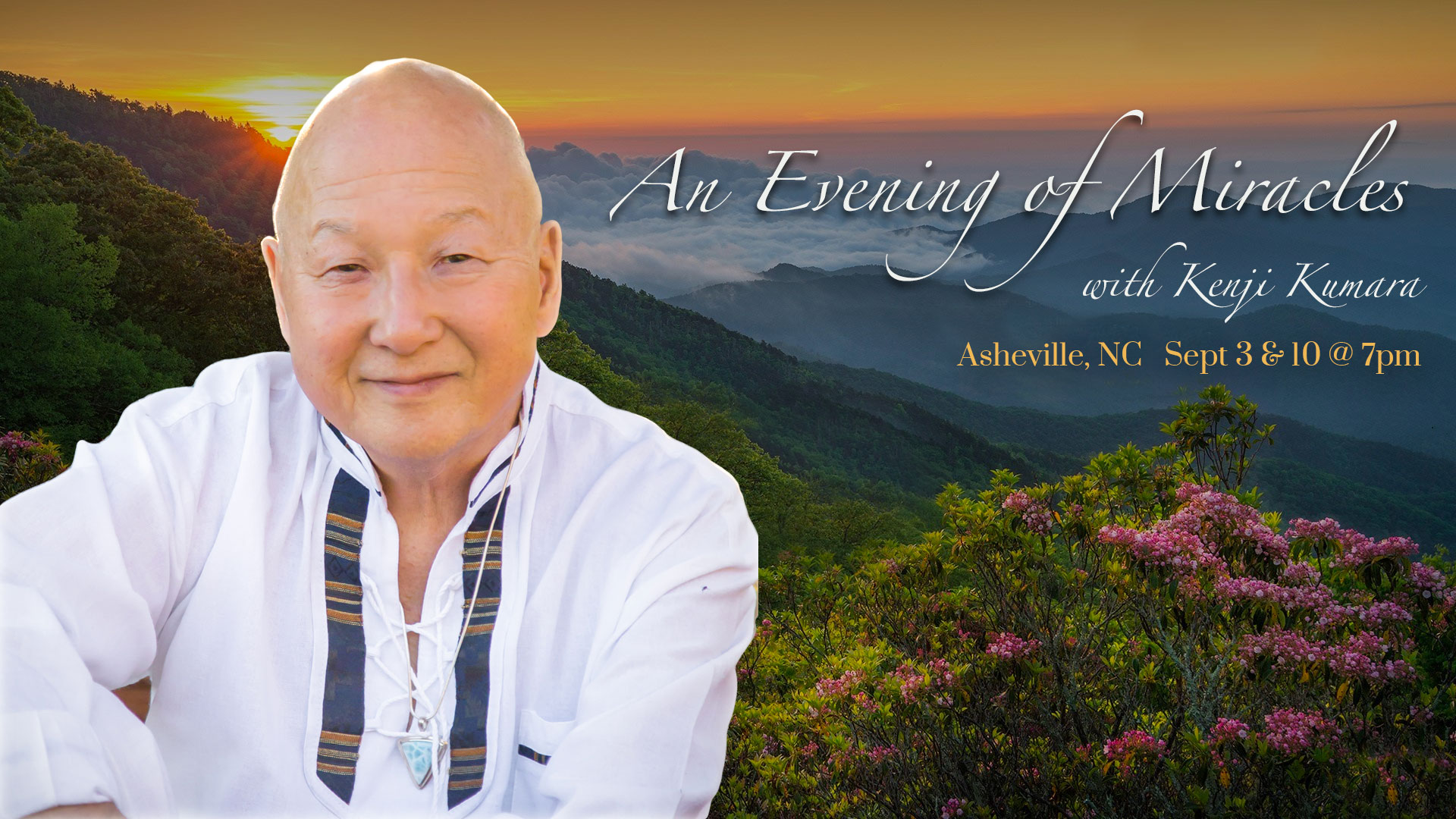 An Evening Of Miracles w/ Kenji

Tuesday, September 3 and 10
7:00-9:00pm
FREE
No pre-registration required. Walk ins welcome
Join us for 2 evenings of quantum-level healing and transformation of your emotional body.
Your emotions are key not only in the health of your body but also the clarity in which your soul can express through your body. Much of your emotional makeup arises from your childhood experiences and the way in which you were parented and guided to navigate the educational system.
If you feel that you are carrying old emotions due to trauma, abuse, accidents, injuries and/or the feelings of being abandoned, neglected or unacknowledged, then this event is for you. We will focus on releasing the historical patterns of your childhood that are manifesting in your body and mind so your body and soul can be free to express and be heard and acknowledged.
Bring your friends and meet your Tribe. A joyous and fun healing event for the community. Attend one or both of these unique events. Each presentation/activation will be different.
For more info, please connect with Hara Taicher at harataicher24@gmail.com
Crystal Visions
5426 Asheville Highway 
Hendersonville, NC 28791


828-687-1193
Crystal Visions lies between Asheville and Hendersonville, just south of Fletcher, at 5426 Asheville Highway, aka US 25 — 1/2 mile South of exit 44 off Highway I-26; We are just 4 miles from the Asheville/Hendersonville airport at I-26 exit 40. GPS is 5426 Asheville Highway, Hendersonville, NC 28791.