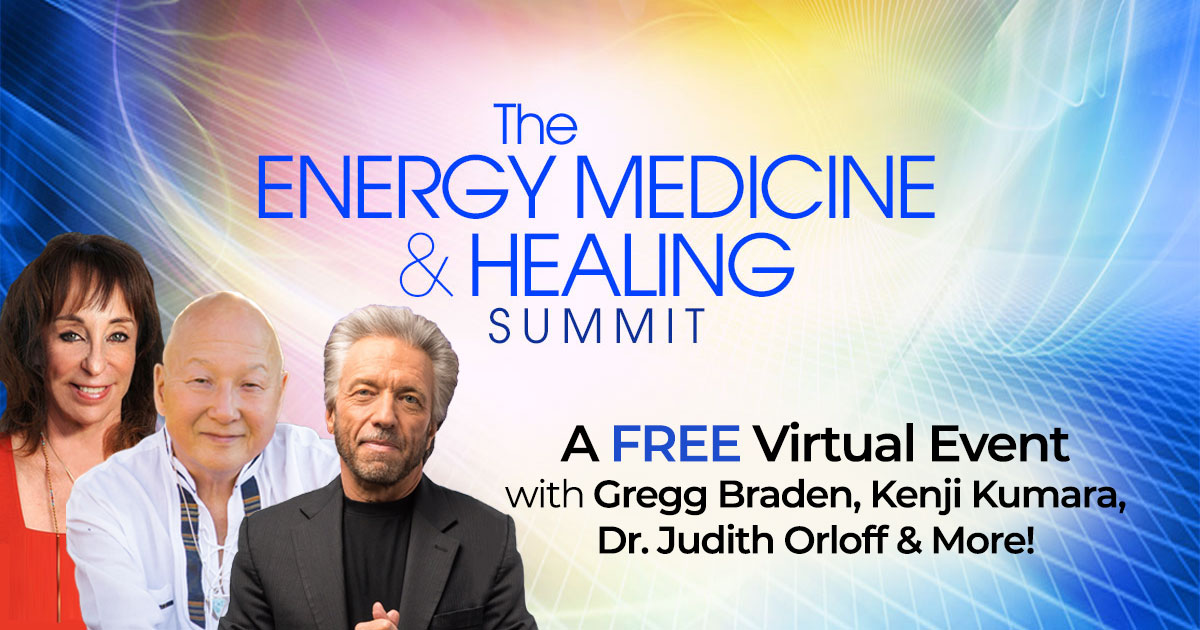 Discover a life-changing path for activating your life-force energy… to restore balance, rejuvenate your entire body, and promote emotional wellbeing and spiritual healing.
Take your health into your own hands (literally!) when you join more than 35 of today's top energy medicine experts, health practitioners, and healers — including Dr. Judith Orloff, Gregg Braden, Kenji Kumara, Donna Eden, Bruce Lipton, Heather Dane, Robert Peng, Wendy De Rosa, Lee Harris, Dr. Sue Morter, Anodea Judith, Daisy Lee, Dawson Church, and many more — who will guide you toward transforming your overall health from the inside out.
During this unparalleled 5-day gathering, you'll discover:
Ways that spiritual practice can create a haven amidst chaos and adversity — an internal place to find stillness before responding to challenging situations

The role that energy plays in the connection between mind and body… and why it's the essential key to healing and living in balance

How to improve your vision with Chinese Reflexology

Qigong — an ancient healing tool for modern times

Leading-edge research about how your mind can shape your destiny

Meaningful grounding practices to address your physical, mental, and emotional needs

An understanding about how your thoughts hold the power to immediately impact your physical body

That coherence between the heart and brain can move you out of trauma

Methods for diagnosing excessive or deficient energy in the chakras

Scientific research showing how you can create a long-lasting state of bliss, passion, energy, and health

Profound practices based on Native American medicine and chakra clearing to remove ego, blockages, traumas, and burdens

And so many more healing modalities!

Unlock your body's natural ability to heal, April 22-26, 2019.