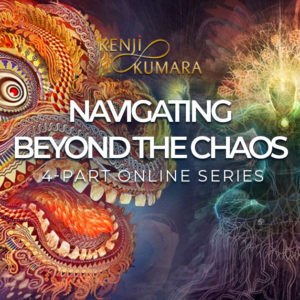 Your Download – Navigating Beyond the Chaos
Description:  You are not alone and many of us are searching for answers to heal this conflict in consciousness that is affecting all of humanity and the systems of our beloved Earth.
The human systems are breaking down and collapsing right in front of our eyes. The human-made constructs are dying and falling apart. Much of what we have been told in schools and in the books are not working and no longer relevant to many of us. We are witnessing the death of the old age as the new one begins to emerge, sometimes with great pain and pressure.
DOWNLOADS
Class 1:
We will heal and transform our survival fears and unconscious imprinting.
Keynote is I AM HEALING AND PARALLEL REALITIES
[DOWNLOAD]
Class 2:
We will cleanse and purify the imbalance internal energies within our emotional and mental bodies.
Keynote is CLARITY and STRUCTURAL ALIGNMENT
[DOWNLOAD]
Class 3:
We will transmute the unconscious patterns within our physical body and empower our energy field, chakra system, and power centers.
Keynote is EMPOWERMENT WITHIN SELF
[DOWNLOAD]
Class 4:
We will bridge the gap between our spirit and our body and strengthen our connection with our life path and soul purpose.
Keynote is INTEGRITY AND SOVEREIGNTY
[DOWNLOAD]