Description
New Years Meditation 2019

30 Minutes Audio
A meditation to set your soul vibration for the year. Let's clear our pathway for amazing miracles and blessings. We will journey deep into the still point of your soul-heart connection. A silent meditation into the golden stillness of Being. Invite your friends
Kenji Kumara is getting excited to share this page with anyone who may be interested. It looks like we are going to have an amazing turnout so the energy will be very powerful to start the year.
Let's get even more people to join this global meditation! Let's all clear our pathway for amazing miracles and blessings in this new year!
POST NEW MOON/SOLAR ECLIPSE MEDITATION

30 Minutes Audio
Eclipses release energy and trigger things from the past that needed to to be released. Eclipses are harbingers of change, speeding up inevitable actions and pushing us to look in new directions. Eclipses reveals our shadow side that is ready for healing so let's create the space for some profound inner healing.
"Beautiful meditation Kenji Kumara, in moments of silence I received Do, Be, See which I added I am doing, I am being, I am seeing."
AUSTIN ACTIVATION – YOUR SPATIAL PEACE ON EARTH

Audio + Video Activation
30 Minutes
Recorded Live @ The House of Light
Experience peace within your own Earthbody in this activation recorded live in Austin Texas.
8:8:8 LIONSGATE STAR GATE PRESENTATION + ACTIVATION

1 Hour 20 minutes Audio MP3 – Presentation + Activation
Crystal Visions, Hendersonville, NC
This gateway is an access point for the influx of cosmic level energies that are only given at this time of year from the star councils who oversee the evolution and ascension processes of humanity and Gaia.
The emergence of the divine feminine anchoring with the divine masculine and the releasing of old thought paradigms will be central to this spontaneous presentation. Your divine connection with your beloved counterparts will be enhanced and magnetized in divine right timing. Some of your divine level dna codes will be activated as will more of your healing and teaching codes.
Physical, emotional and mental shifts will be supported during and after this event. Many changes are possible in this sacred space of possibility. We, as a group consciousness, can create miracles of transformation as we gather in the NOW to create our NOW future. This 8:8 activation is preparation for the 8:8 2020 Stargate.
TEACHER BURNOUT & VIBRATIONAL REMEDY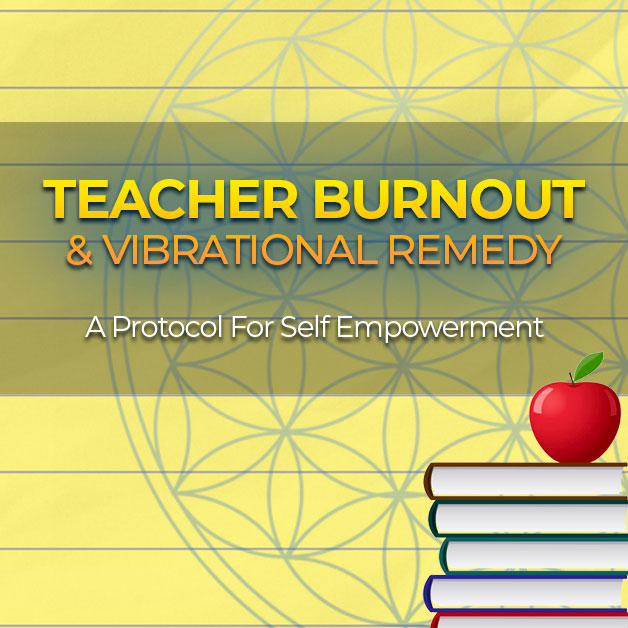 A Protocol For Self Empowerment
42 Minute MP3 Audio Activation
If you are a school teacher or a teacher of students in other profession, your vibrational and energetic remedy has arrived! In this guided meditation, you will learn how to prevent and manage, and eventually eliminate "teacher burnout" and teacher exhaustion and stress. Learn the "protocol" that will enable you to hold your space and boundaries while teaching and to effectively "communicate" with your students, colleagues and administrative staff. It is recommended that you use this activation on a weekly basis and "as needed". Activations are evergreen, live and organic and the effects are cumulative and long lasting.
TEACHER 10 MINUTE RESET PROTOCOL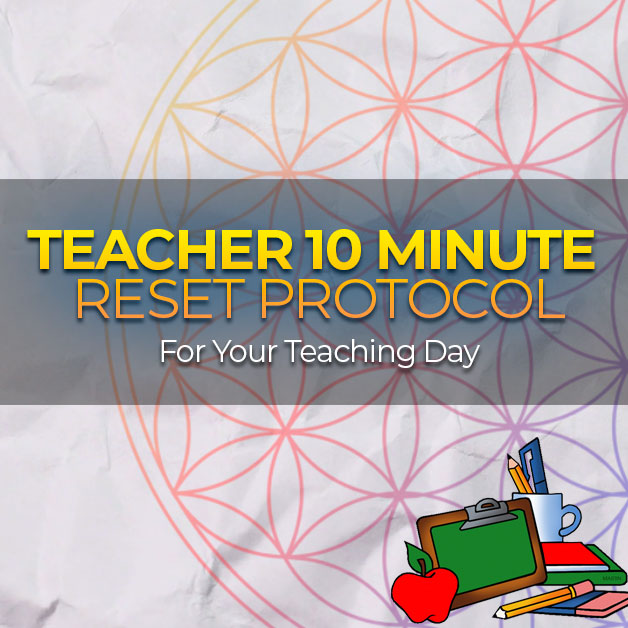 Teacher Protocol
Audio MP3 – 10 minutes
Take 10 minutes out of your teaching day to refresh and clear your energy field, mind and body. This simple and effective protocol will help teachers to regain their focus, energy and stability. A great energy tool to clear and release stress and worry while infusing your body and spirit with new energy, balance and harmony. A great way to get back to center and to "reset your space" Recommended to use between classes and at the beginning and end of each teaching day. For all types of teachers with students. This protocol is evergreen, live and organic and it's benefits are cumulative and long lasting.
BIRTHING PROTOCOL ACTIVATION
MP3 Audio Activation
Runtime:  46 minutes
This is a special Protocol and activation for expectant mothers and young women who plan to start a family. I was inspired to do this activation by a colleague since there is such a need for healing birthing trauma in our population. What is also given in this spontaneous transmission is a thought-reversal to create your ideal delivery state of Being, your ideal birthing experience beyond space-time limitations and cultural beliefs and expectations that will benefit both soul and body as you journey into new realms of possibility. Ideal product for the New Millennials.
* Additional homework notes on daily practice included in your purchase receipt email.
AN EVENING OF MIRACLES, PART 1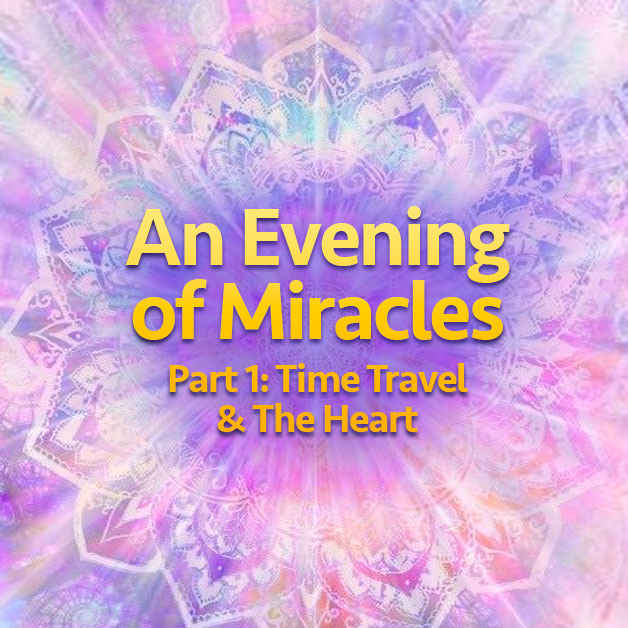 1 hour 24 Mins Audio
Activation + Presentation
Your emotions are key not only in the health of your body but also the clarity in which your soul can express through your body. Much of your emotional makeup arises from your childhood experiences and the way in which you were parented and guided to navigate the educational system.
If you feel that you are carrying old emotions due to trauma, abuse, accidents, injuries and/or the feelings of being abandoned, neglected or unacknowledged, then this event is for you. We will focus on releasing the historical patterns of your childhood that are manifesting in your body and mind so your body and soul can be free to express and be heard and acknowledged.
Experience the benefits of Time Travel and the power of the sacred heart to heal emotional pain and trauma. 2 Audios include the entire presentation and activation only.
Recorded Live @ Crystal Visions, Hendersonville, NC, 9-3-19
AN EVENING OF MIRACLES, PART 2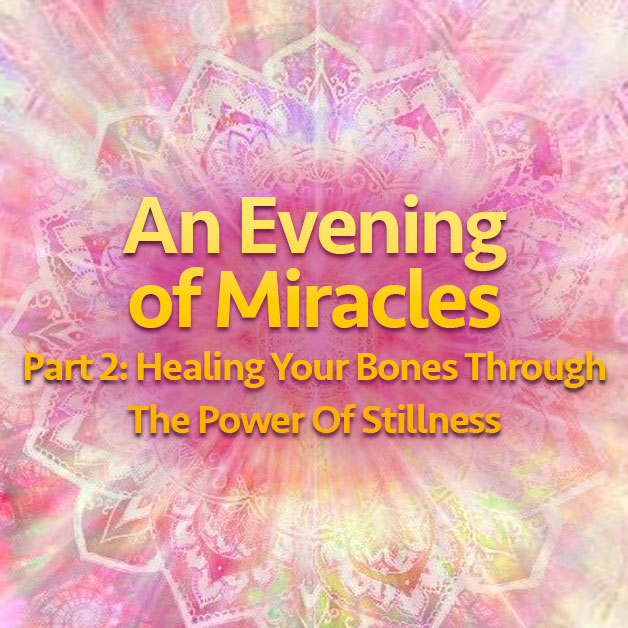 1 Hour 25 Minute Presentation + Activation
In this new experimental presentation and activation, you will experience deep healing and release of the emotional charge and cellular memory of accidents, traumas and unresolved experiences that have impacted and embedded into your bones, spinal column, and structural system. Our bones have crystalline makeup and are the foundation of our body. Bones provide the housing for our muscles, connective tissue, fascia, nervous system, respiratory system, and circulatory system. These systems are orchestrated by the brain, endocrine system and heart via the chakra system and higher dimensional energy bodies. Your bones carry the memory of unresolved past experiences. You can "talk" to your bones.
As a group, we created our prayerful intentions in the stillness of the heart and brought them into the activation. This experimental activation focused on the bones, receiving the healing presence of stillness and deep peace, assisted by the healing guides and higher self and concluding with a powerful visual wave journey to our new reality. A very unique and different activation that will have lasting and permanent benefits for your body's health and well being. Powerful embodiment activation. Don't miss this one!
11:11 GATEWAY EMPOWERMENT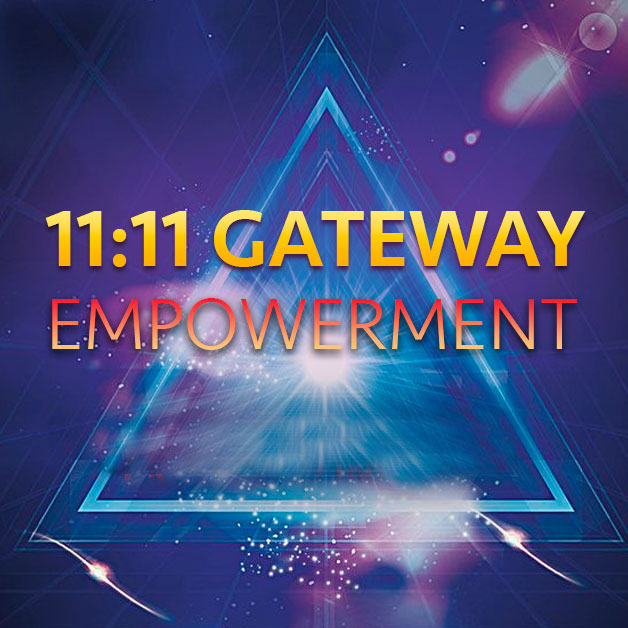 44 Minute Activation
This activation is evergreen and can be listened to at any time.  There is a 11:11 portal twice a day which can enhance this activation.
An empowering multi-dimensional journey through the 11:11 Gateway to your celestial homeland and star seed connection. This 11:11 Gateway activation carries the vibration of synchronicity, divine balance and illumination so you have an opportunity of not only synchronizing and balancing your life stream with your celestial roots but also embracing the illumination of your I AM Presence for of your earth life and soul purpose.
This Gateway is another level of preparation for the many earth changes that will be occurring regarding your path to illumination and liberation. If you are feeling stuck in your manifestation process, this empowerment event will help free you to move forward and to create with more ease, joy and light.
11:11 JOURNEY OF PEACE ACTIVATION & PRESENTATION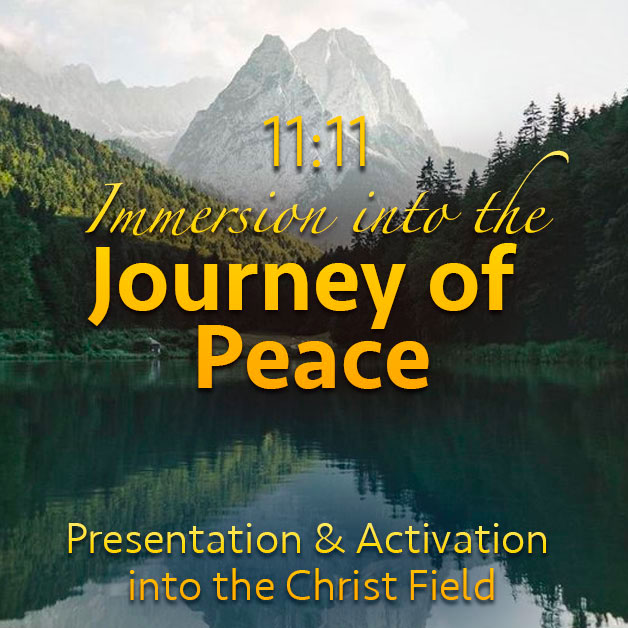 46 Minute MP3 Audio
Presentation + Activation
A spontaneous Immersion into The Journey Of Peace using the galactic christ field to accelerate your experience. Love builds its power on the foundation of inner peace and calm.  This 46-minute audio includes a live presentation & activation.
Kenji shares his understanding of what it takes to build your Peace Foundation, so you can move through all obstacles to the New Earth. His transmission will be inspired by the consciousness and goals of the group, so come prepared for another evening of miracles and transformations. The recorded activation will be available on the website for purchase. New Millennials welcome.
CENTRAL SUN CHRIST TRANSMISSION (1212)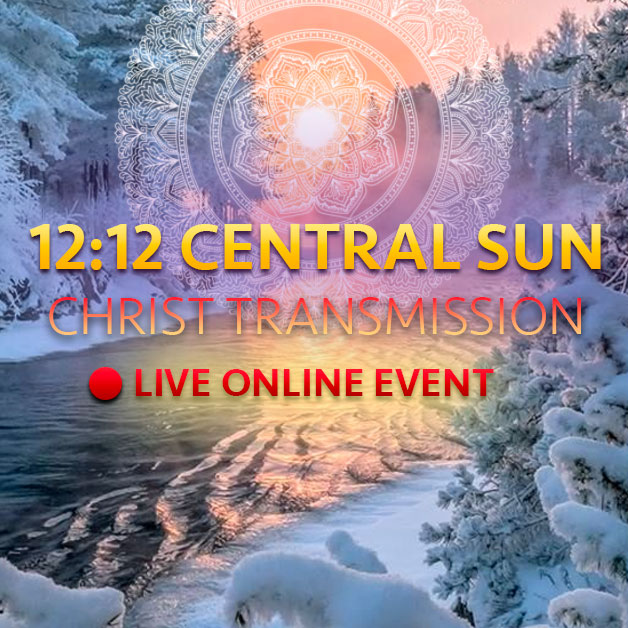 50 Minute Activation
12:12 Gateway and transmission from the Central Sun and the galactic christ field on 12/12 @ 12:00. This 12:12 Gateway represents transmutation of the old matrix and the activation of accelerated illumination and soul empowerment for those on the path of initiation. In one sense, this is a galactic level initiation where one passes through a Doorway into the next world of soul evolution where one can begin to master the law of opposites and duality.
In this silent transmission from the solar Beings of Light and Alpha and Omega, you will have the opportunity to initiate the enlightenment of your brain and central channel in the spine and also the activation of the sacred chambers within our soul heart and strengthen your immune system and endocrine glands.
NEW MOON/SOLAR ECLIPSE ONLINE TRANSMISSION 12/26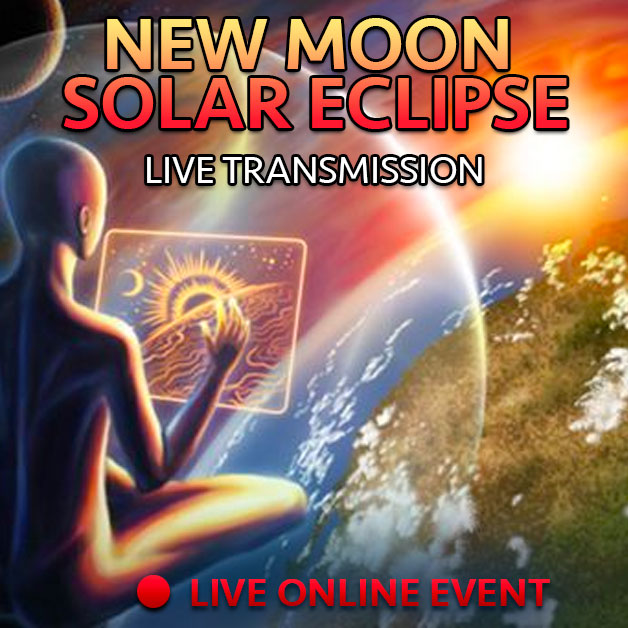 50 minutes Activation
A fabulous Solar Eclipse transmission from the Great Central Sun and the Christ Field of Oneness.
Receive your Upgrade and Reset with the solar vibration from the Sacred Heart of our Central Sun and the quantum transmission from the Photon Belt. We will also use the power of this Eclipse to integrate our learning lessons and release our sense of karmic debt and so-called bad karma/bad luck.
The New Moon at 4° Capricorn is an annular solar eclipse. The solar eclipse astrology is very fortuitous because the Sun and Moon align with Jupiter, the planet of growth, abundance and good luck. A good aspect to Uranus adds positive change and excitement.
The Solar Eclipse keyword is serendipity because it activates Jupiter trine Uranus to bring unexpected good luck and happy coincidences when you least expect it. The eclipse is also on a fortunate fixed star to make this the luckiest eclipse I can remember in a very long time.- Astrology King