SHARING THE JOY OF AWAKENING WITH THE WORLD
Kenji serves as a facilitator of consciousness to assist those who wish to explore their personal path of illumination and awaken to their Soul's destiny and life purpose.
SHARING THE JOY OF AWAKENING WITH THE WORLD
Kenji serves as a facilitator of consciousness to assist those who wish to explore their personal path of illumination and awaken to their Soul's destiny and life purpose.
SHARING THE JOY OF AWAKENING WITH THE WORLD
Kenji serves as a facilitator of consciousness to assist those who wish to explore their personal path of illumination and awaken to their Soul's destiny and life purpose.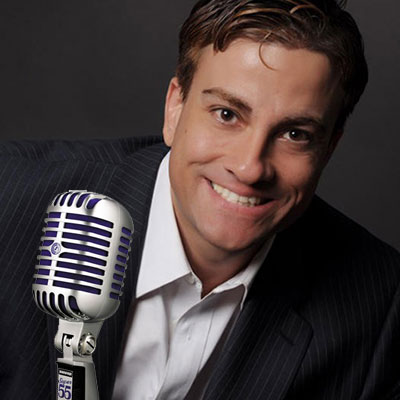 "For the last 10 years I've had the privilege of interviewing and working with the foremost top energy healers on the planet.  Without a doubt Kenji Kumara is the most gifted and talented healers I've ever met.  I recommend him to anyone who wants a deep renewal, healing or awakening."
— Darius M. Barazandeh, JD, MBA
You Wealth Revolution Publishing
CEO and Founder
"Tremendous thanks go out to Kenji for being such an incredible BEING on this planet! His work transcends all other healing modalities that I have tried in the past! His activations have provided me so much clarity, healing, and guidance in the past ten years of my life that I have followed his work. Kenji has helped me through some very powerful and life-altering changes. Thank you Kenji!"
~Dr Karen Bicsak, Doctor of Chiropractic and Surgical Neurophysiologist
Kenji on the Disrupt Now Podcast
Many of us are focused on New Earth, but what exactly is New Earth Energy? Kenji sits down with Natalie Viglione about what's to come…
Kenji w/Darius Barazandeh
Kenji appeared on Darius' show and gives a full activation for his audience.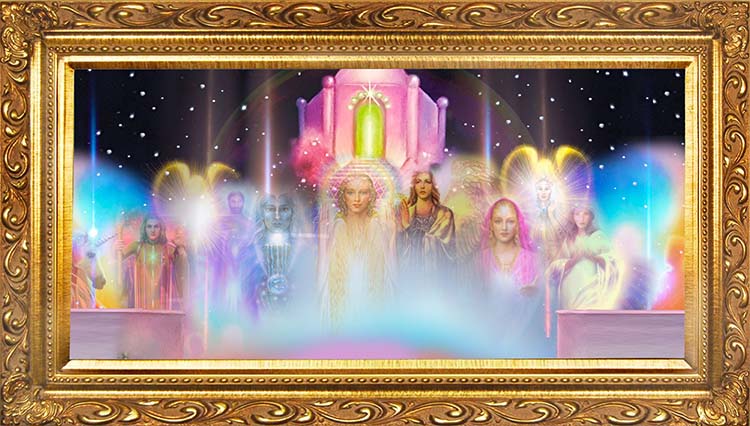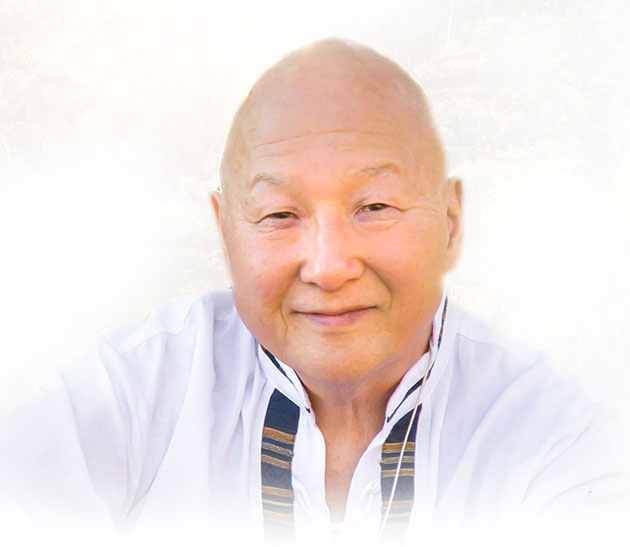 EXPERIENCE QUANTUM EMPOWERMENT SESSIONS
Kenji Kumara offers a gentle way to harness your innate power and knowledge as he guides you into the quantum field of many possibilities of transcendence, healing and awakening.  Book a session with Kenji today.
EVENTS & LIVE MEDITATIONS
Experience Kenji's healing activations from the comfort of your home. Kenji also hosts live events as a healer in Ashville and gives workshops and retreats around the world.
"Kenji Kumara is one of the most wise and endearing teachers that I know. Kenji is a beautiful soul with a giving spirit and he goes above and beyond in all of his work. He is a transdimensional healer and practitioner of frequency healing and Kenji's meditations help transport participants to other realms and bring back love, joy, peace, harmony, and information from the unseen into the seen. If you are looking for wise counsel, healing or transformative experiences, I highly recommend Kenji Kumara and his work."
– Jason Addison Ames, The Wavve Foundation, Sedona, AZ
Couples R&R Retreat with Kenji
Kenji is available for private couples R & R (Recharge & Reset) weekend retreats at his east Asheville home.
VIEW DETAILS
Liberated Illumination through Trust and Empowerment, Ignighting Joyful Connection.
Kenji's latest tour packages
Follow Kenji on Social Media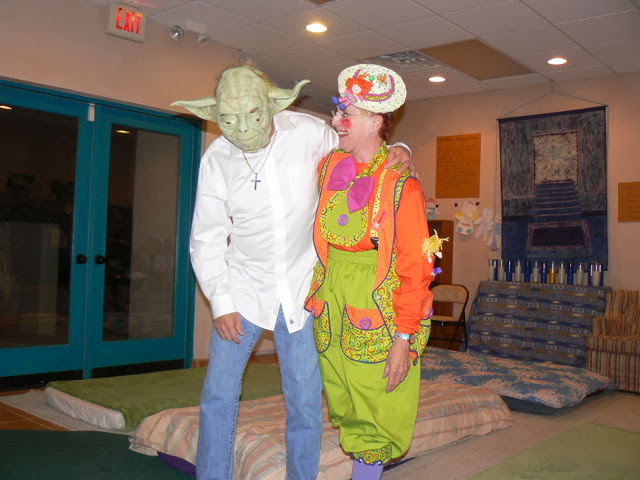 Kenji as Yoda at
Santa Fe, 2007
"Working with Kenji

 

over the last three years 

has been an amazing pleasure.

 Kenji is a true catalyst for personal transformation. 

I have experienced changes, and through his retreats, I have seen others transform as well. Kenji shows individuals how to shift their energy creating lasting change with grace. In addition to his profound respect for each person, Kenji brings a sense of humor and joy to his teaching. If you have felt the impact of his activations on a tele-seminar, please come and experience Kenji in person."

— Pradeep Gidwani, MD, MPH
"Kenji seems so well rounded, it's like he reads right into you and knows exactly what you need."

"Kenji's 'wave' is like Triple falls in Asheville. It just gushes, leaving you no choice but to experience it's beauty and intensity of its flow. This is the Divine Love. The wave inter-penetrated my cellular structure and exploded me back to life...to love."
- L.J., Travelers Rest, S.C.
"You changed the direction of my life in 2013."
- Sharon T.
"Kenji, my life has truly been transformed, and I am a completely different person. You are so authentic and such a very gifted healer and I am so blessed to have connected with you."
- Aisha Z. Shael
"Kenji is absolutely amazing and his work continually supports me to evolve into who I am meant to be and into the life I am meant to lead. I highly recommend Private sessions as they will 100% give you personal support and insight to transform every part of your life. I am so grateful to have Kenji in my life."
- Sacha Thoman
"Kenji's meditation activations are incredibly powerful! I've done two personal sessions with him and my life has been truly transformed."

- A.Z.S.
"Kenji is one of the best in his field and he is getting better and better."
— Matt H.
"Kenji has profound wisdom and shares it with compassion and comedy. He's fun, makes one laugh while helping others to expand into their highest potential."
– Georgia S.
"Kenji brings in and amplifies frequencies of love and healing."
– Gary P.
This is an amazing healing journey that I'm on with Kenji's activations and I can't thank you enough for that!"
– L.R.
"Kenji's has a radiating, smiling humor. He has peaceful confidence and total conviction. Every time I listen to a program of his I feel at peace and confident and loving."
-Francine D.
"Kenji, your meditations are truly Evergreen! Discovering this one almost 5 years after the original presentation, I've worked with it at least a dozen times in two weeks, sometimes three times in the day. With every replay I come to a new awareness of Balance and Harmony at so many levels, from "the most invisible to the most physical."  Thank you!

- Teresa Bernard, MD
"You've changed my life "on the inside" and given me the tools to change what I see around me. A wonderful gift."

- K.S.
"You have changed my life in so many ways its immeasurable. Our relationship has evolved through the years as you've moved from teacher, guest, friend, mentor and soul brother.
You've helped me to heal my inner childhood fears, traumas...
You've taught me to live in the moment of joy and creation...
You've given me so many experiences of divine heaven and my own core truth...
You've created legendary experiences for millions of people...."

- D.B.
"Now you were brought to my life to re-activate my skills and power and I will again have all the skills needed to support your path."

- M.V.
"Many years ago I was listening to a podcast, it was you. The first time as a guest on her show and so close to losing your space yet you were profound, funny and gentle never a sense of urgency came through. Your box of CDs was the first thing I ever bought from any show like that. Amazing the gifts you had included. Even today the clarion call of light shines forth. Thank you for the timeless gifts, evergreen indeed. Knowing after every storm and sometimes even in the midst of one a rainbow is found. Light weaver you are a teacher of many gifts, thank you for the sharing."

- B.
"I have been a follower of your activations since the very beginning I think I even have one as a first ones that you did. It's still active in Evergreen. It would knock me out almost every time that I listen to them. I continue to be inspired by all that you do."

- S.J
"you have helped me along the path for a long time now, in your early years you were just as powerful as you are now xoxo And you haven't lost your cool sense of humor, I love that xo and I love how you include our pets and loved ones across the veil."

- T.R.
"You were the one who guided me to experience myself as pure light for the first time ever. It's a moment I will remember forever."

- K.J.
"The meditation on archetypes was life altering. Another meditation in 2019 where somehow my feet moved in. A new direction and I felt the literal earth move beneath my feet!!! Uh, I was lying down but my lifted shifted so dramatically I needed a book to explain how my vision changed and I saw things in a clear light"

- T.
"All of your classes have been in perfect synchronicity with collective consciousness."

- J.K.
"Remember 5 years ago this month? I do!! That retreat with you in Sedona changed my life. I could have never predicted all of the changes to come after that retreat. "

- Dianne, Sedona, AZ.