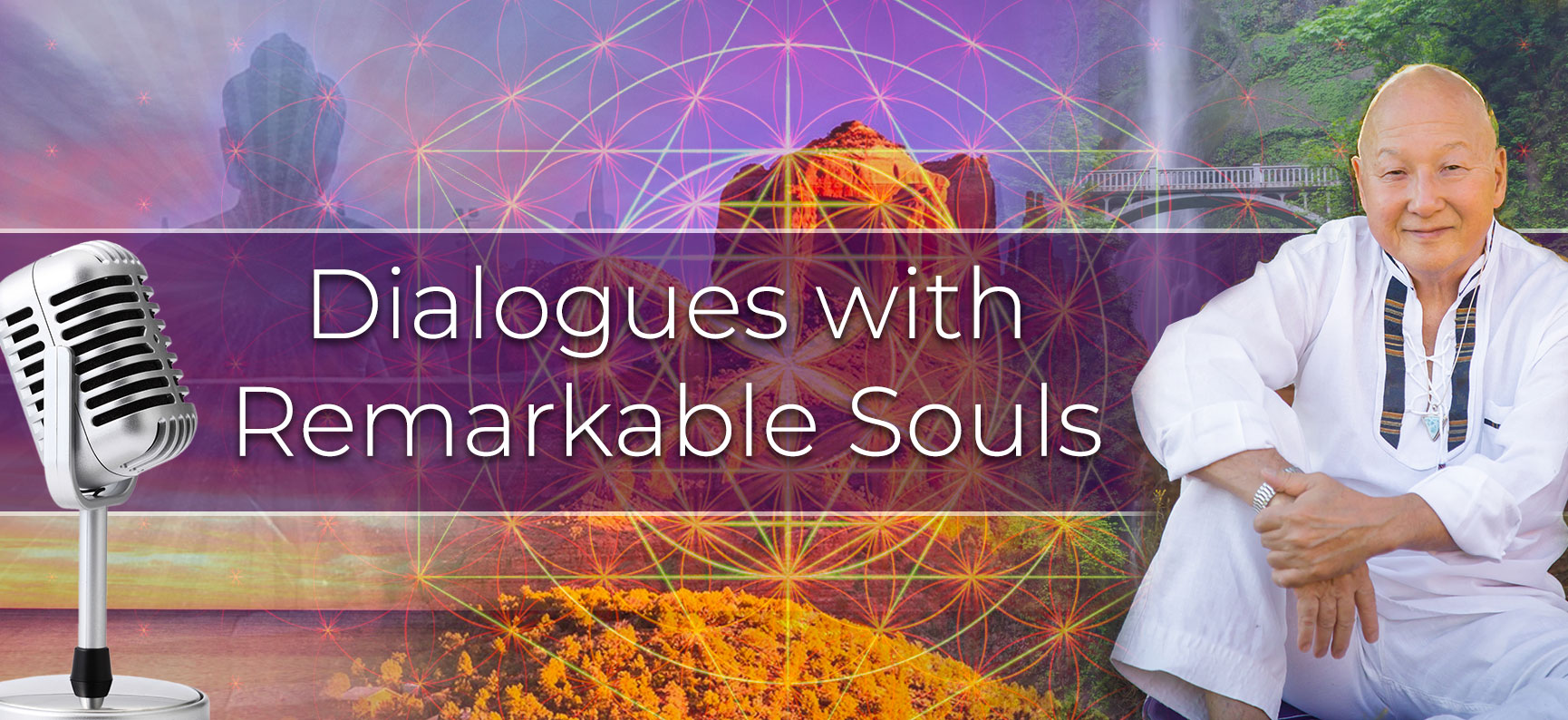 Remarkable Soul: Angelica Isis Azura
Date: Thurs, April 11 @ 5pm Pacific
Theme:  Soul to Soul Parenting
Special Gift for All Participants:
**

One FREE 30 minute coaching call / session

**
Join us for an interactive meeting of the minds with Angelica Isis Azura.
Angelica shares the gifts of Akashic Records reading to achieve true transformation.
I am a proud mother of two beautiful girls who are 6 and 7 years old. 11 years ago, after a very bad conflict at work I have discovered personal development books for myself. I set on a journey to master the art of life, to understand who I was, to find my life purpose and most of all to understand why my life was actually not the way I wanted it to be. I spent 10 years going through the dark sides of my soul. I was caught in the drama of emotionally and physically abusive relationship for 10 years. Only to emerge completely reborn and healed from the inside out, fully standing in my own truth. I am passionate to share with women the wisdom of my own journey in the underworld of my soul and the empowering gifts of motherhood. Also, share the gifts of Akashic records reading to achieve true transformation.
Academic credentials:
Masters degree in Mathematics
Certified Qigong instructor.
Certified Soul Realignment practitioner (Akashic Records reader)
Bullet Points
1. How to use Akashic records for parenting
2. The importance of knowing who your child at the soul level is
3. The importance of your own mother's instinct
4. How to get guidance for your parenting decisions
Listener Benefits
I will share how I use Akashic records to parent my two girls. When you know who your child is at the soul level you start to understand your child much more. You can provide parenting based on who the child is but not based on how you wanted to be parented. You know exactly your child's talents and how to nurture them. Knowledge of your shared karma gives you valuable insight into your own blind spots. I will share my own practices how I get guidance when I am in doubt as to what kind of decision to make for my child.
Remarkable Soul: Aurora Luna Star
Thurs, March 28 @ 5pm Pacific
Theme: Manifest Change with "Heart Intelligence"
What is Heart Intelligence?
How Can Heart Intelligence Help Manifest Change?
What Can We Do To Anchor Heart Intelligence Into Our Lives?
Special Gift for All Participants:
Listener Benefits
Experience Synchronicities
Find More Joy
Heighten Intuition and Awareness
Bio
Aurora Luna Star specializes in soul evolutionary activations, star journey meditations, and field cohesion realignment. As a channel for the ELders of the Cosmos, Aurorabrings forth light codes using sound, color, geometry and light language from many ethereal sources, offering assistance to those who feel guided to step into their highest potential in this now moment. Her greatest joy is empowering each person to realize their unlimited nature and see themselves for the master beings that they already are.
As we are in a great time of remembering, each one of us is carrying information from past life experiences that we have brought with us to this time and space in order to discover the change we are capable of manifesting. We have brought these blueprints forward through our soul to be activated and awakened. As a Soul Evolutionary Activator, Aurora offers a clear channel for the ELders, sharing the tools that re-awaken and activate your highest self.
Aurora has a great love and passion for dance, music, art, singing and quantum physics, and conduits aspects of these modalities into her healing work. Aurora is committed to the awakening of our star and angelic families here on Earth and is joyfully participating in co-creating the timeline shifts for ascension consciousness to ground deeply on our planet.
Remarkable Soul: Tanja James
Tues, March 26 @ 5pm Pacific
Theme: Transform your Negative Thinking so you can awaken to your deeper Purpose!
Tanja is going to share with you in this talk her go-to list for healing negative thinking patterns:
– By starting your day with the right mindset you set the energetic tone for the entire day with this simple practice! Tanja will be discussing some different mindset strategies and taking callers to tune in for them to see with method is best for them.

– By calling your Higher Self and Spiritual Support Team you invite Higher Consciousness to assist you throughout the day. Tanja is going to share with us a simple process that she uses daily to connect to her Team.

– By becoming friends with all your thoughts a natural dialogue with them occurs to transform them back to love. It is through honoring and acceptance you can breathe love inspiration and support to the places that need it.

Connect with Tanja
http://www.facebook.com/tanjajamescoach
Special Free Gift for All Participants:
A short guide to healing negative energies, accompanied with a healing mandala
Listener Benefits
Shift into a deeper love with yourself.
Fully embrace the life you want and create it right now
Have extraordinary experiences and Love everyday of your life
Bio
Tanja James assists empaths and sensitives on their journey to create wholeness in life and relationships through channeled guidance, vibrational healing, and c0-creative coaching. Tanja is the founder of the Ascending into Truth Spiritual Summit and teacher of using practical spirituality in your daily life, self-healing, and connecting deeply with your True Self and the Gifts you came here to share with the world.
Remarkable Soul: Shivany Gonell
Wednesday, March 13th at 5:00 PM Pacific 
Theme:  Becoming a Vibrational Masterpeace
Understand your vibrational inheritance
Learn how to cultivate vibrational credibility
See everything through vibrational glasses
Listener Benefits
Truly understand why we don't create what we want.  See what is missing and
what it really takes to become masterful and be the creator of your own life.
Bio
Shivany Gonell is s a highly sought-after women's empowerment coach, spiritual business coach, master energy healer, psychic, inspirational speaker, co-author of "The Book of Inspiration for Women by Women" and has been featured on Self Discovery Radio and New Human Living and on the Kat Kanavos TV Show.
She also has her own weekly Youtube show called "the Soulview" that she hosts together with 2 women rock stars.
She is an expert on personal and spiritual transformation and helps women entrepreneurs all over the world find and live their Soul's calling using the Akashic Records as a grounded tool in order to get information on who you are at Soul level.
She lives in Far North Queensland, Australia where the rainforest meets the Great Barrier Reef and when she is not on the phone mentoring her clients she is often spotted frolicking with her Rhodesian Ridgeback puppy Akash on the beach.
Special Gift for Participants: eBook – Develop A Relationship With Your Higher Guidance
Remarkable Soul:  Sheila Gale
Tuesday, February 19th @ 10:30AM Pacific
Theme:  The Most Important Thing You Need To KNOW
Join us for an interactive meeting of the minds with Sheila Gale.
Sheila Gale has been heard on the airways for the past 30 years on twelve am and fm radio stations from Los Angeles to Monterey, California.
Over the past 14 years Sheila has been a pioneer in Inspirational Talk and New Thought Radio, interviewing hundreds top energy healers and spiritual leaders like Byron Katie, Bruce Lipton, Anita Moorjani, Lisa Nichols, Joe Vitale, John Assaraf and Marci Shimoff. Her mission is to assist people to awaken to their infinite potential.
In April, 2017, Sheila stopped her radio career. She stopped every part of her public life, and went within. "I couldn't interview one more person. Like many, I had searched for life's meaning, for happiness and joy, seeking answers, but nothing lasted. I was miserable."
Sheila knew she was unwilling to go on with her life as it was. Her demand to the Universe was, "I'm done! Either show me another way to live or get me outta here!" The next 18 months were the most magical and epic adventure of her life. Sheila discovered what she calls, the Blueprint for Joy, a simple way to live in the frequency of joy, no matter what's going on. Her journey led her to Sedona, Arizona where she now lives with her fiancee, her new dog Tory and her horse, Sundance. Sheila offers her formula for living the best life ever, as well as life coaching, when she's not hiking or creating art from the Sedona red rocks.
For information on products and coaching visit:  http://www.sheilagale.com